Treasure Valley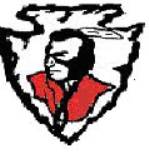 Treasure Valley is the Mohegan Council's scouting reservation. It has about 1600 acres of land and is located in four Massachusetts towns: Rutland, Spencer, Oakham, and Paxton
* The reservation map was created by Chris Paquin from Pack 106.
Treasure Valley is home in summer to the Mohegan Council's camps:
Boy Scout Camp (troop, provisional resident and provisonal day)
Webelos Resident Camp
Cub Scout Camp (Day)
The rest of the year, for weekend camping, Treasure Valley offers cabins, platform tent sites, leave no trace sites, adirondack shelters and open fields, providing perfect settings for any camping event.
All visitors arriving by car enter through the main gate. Except for certain large events (when posted), visitors turn left at the large white house at the end of the entry drive and proceed to check in at the Magee building (aka. Camp Office).
Treasure Valley is divided into an East Camp and a West Camp. The Magee building is located in the East Camp. The West camp is accessed by turning right at the Magee building onto Snake River Road.
The Midstate Trail runs through Treasure Valley, making it a backpacking destination or trailhead as well.
Page updated 10/20/17
J. Froimson