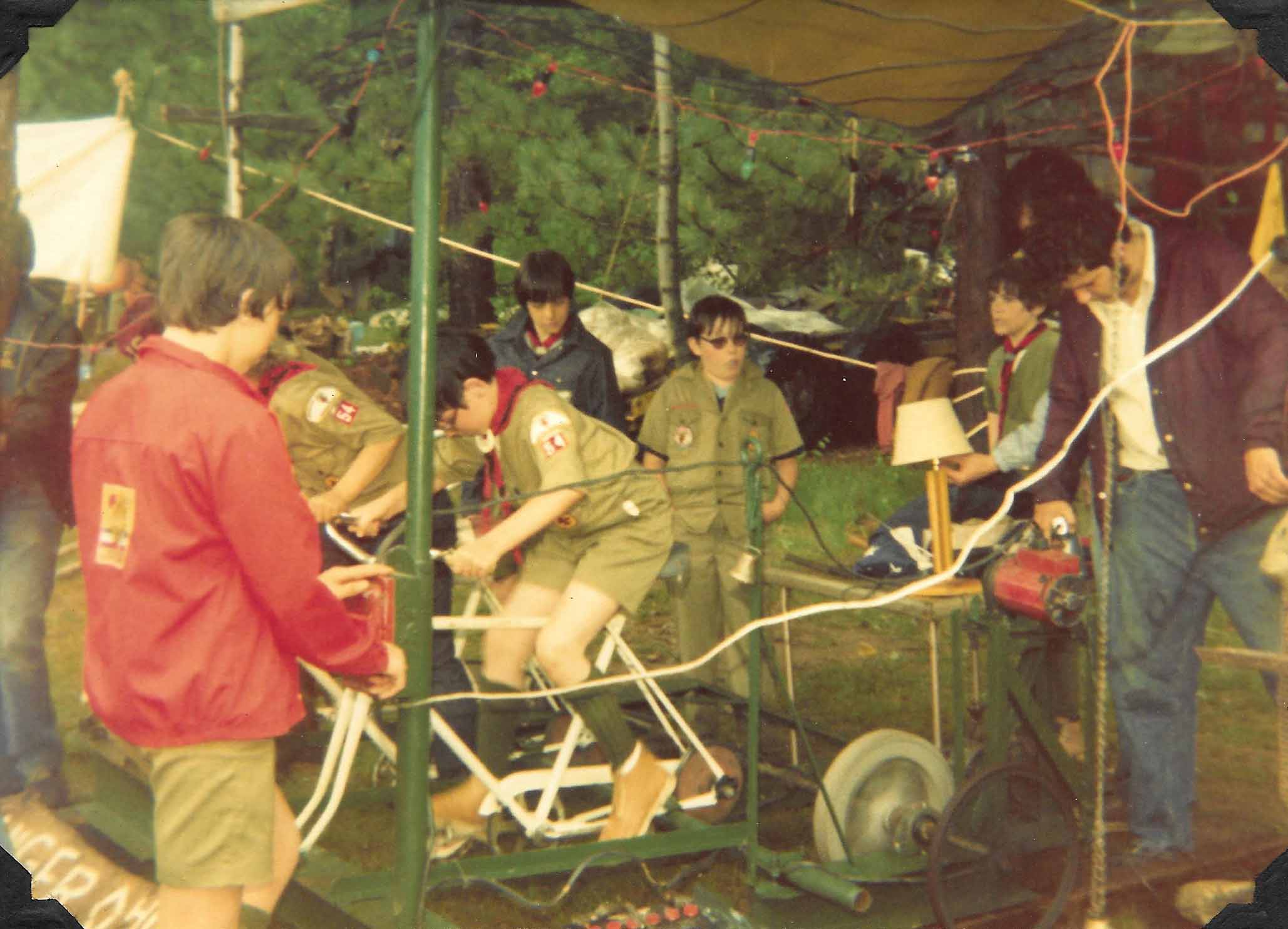 Troop 54 "Power & Electric Company" generatd by THREE BICYCLES pedaling, lights and works appliances. (Dave [Harris] in blue jacket in middle). First Place Ribbon.
This picture and caption are from a collection assembled by David G. Harris, at the time a Boy Scout and Troop Historian.
In 2017, David Harris further described that the generating machine was made entirely from junk collected by Richard Sears. Mr. Sears had the Scouts working at his house in advance of the event to construct the machine.