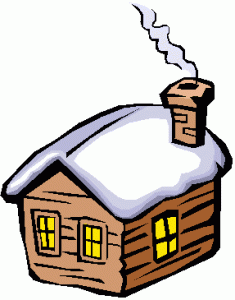 Friday, February 16 -
Sunday, February 18, 2018
Camp Carpenter
Manchester, NH
Event Description
Troop 54 heads to Camp Carpenter this month for our first time, at least in recent years. We will stay in the Director Lodge, which has a capacity of 16. If we have more participants than that, some will tent camp near the cabin.
Activities while we are at Camp Carpenter include:
Visiting the Lawrence L. Lee Scouting Museum
Advancement
Sledding (providing there is snow)
Cooking Merit Badge
Scouting Heritage Merit Badge
Scouts who wish to complete a requirement toward Scouting Heritage Merit Badge can do so by visiting the museum:
4 C Visit an exhibit of Scouting memorabilia or a local museum with a Scouting history gallery, or (with your parent's permission and counselor's approval) visit with someone in your council who is recognized as a dedicated Scouting historian or memorabilia collector. Learn what you can about the history of Boy Scouting. Give a short report to your counselor on what you saw and learned.
If you plan to do this, be sure to obtain a blue card from the Scoutmsater first. A second requirement can be completed at Scout Sunday. You can take a look at the complete requirements.
Registration
This trip is open to Boy Scouts and Webelos/AOL Scouts.
Packing
See our Personal Camping Gear page for a check list and descriptions of most of the items needed. Specific items to bring:
Day pack for the trip to the museum.
Water bottle.
Any snack items or drink mix packets wanted.
Travel
Meet at the Epworth United Methodist Church parking lot at 6:00 PM Friday for departure by 6:30 PM.
Travel to Camp Carpenter is approximately 1 hour 30 minutes.
Estimated return to the church is 12:00 PM Sunday.