Advancement
Ranks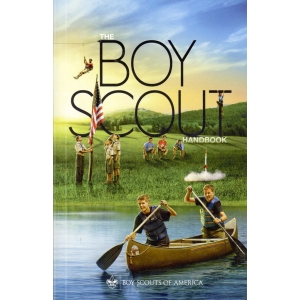 Each Scout can earn a series of ranks. The requirements for each rank are listed in the Boy Scout handbook. A Boy Scout can work on requirements for Scout, Tenderfoot, Second Class and First Class in any order but can only complete each rank in order.
The ranks, in order:
Parent Guide - Lost the Youth Protectin booklet needed for Scout Rank? Use this file.
For each rank, the second to last requirement is a Scoutmaster conference, which is a discussion. The last requirement for each rank (except Scout rank) is a Board of Review. For all but the rank of Eagle Scout, the Board of Review is conducted by at least three members of the troop committee. For the rank of Eagle Scout, the Board of Review is conducted by leaders from the Council and from the troop committee.
Tracking Progress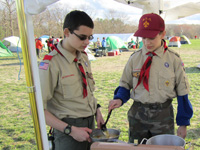 Troop 54 Scouts serve dinner at the Isaac Davis Camporee (April 2011).
The requirements for each rank should be signed off by a leader in the Troop as they are completed. A Scout's advancement in Troop 54 is tracked in two places:
Your Scout Handbook. If you lose this, or if yours is older than the current rank reqquirements, you can print the portion of the Boy Scout Rank Requirements document for the rank(s) you are currently working on and get signatures in that.
The Scoutbook web application.
Scouting App allows a better way for a Scout to see his advancement status as entered in Scoutbook.
| | |
| --- | --- |
| Page updated 4/29/16. | |