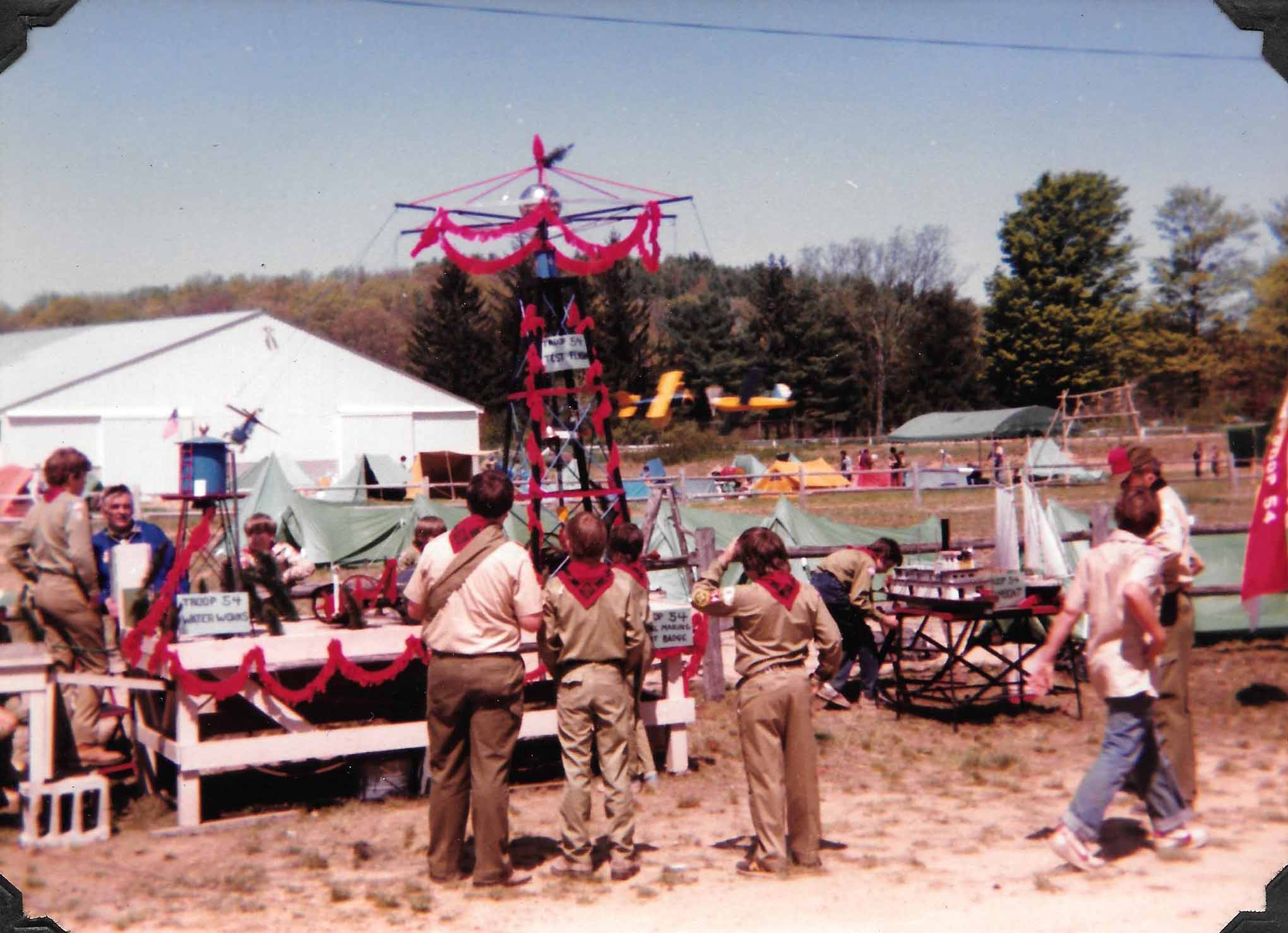 Troop 54's "Water & Air Show" Three Planes in flight around Control Tower, Mike Feuell inspects "Riverboat", and "Ketch",
Richard Sears
and Ryan Deane on left near "Water Works" pump Grist Mill with Water wheel was at left). Joe Crosby to right, Back of
Jim Cleary
(with sash) Richard MacDuff, Gerald Faford. We received the "Award of Merit and Honor" among "best in show", (replaced 1st, 2nd 3rd places. Comaprable to "First".