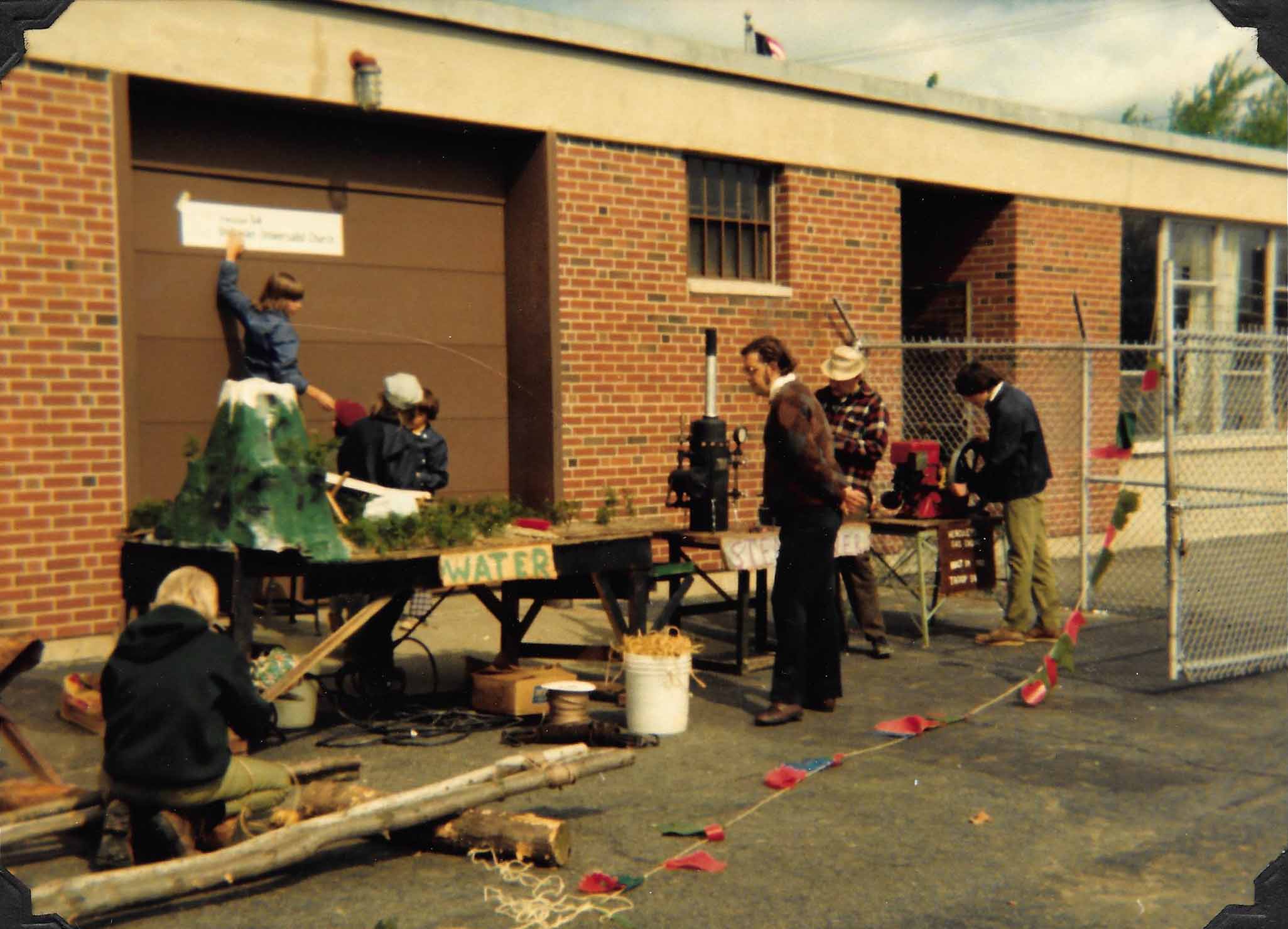 Troop 54 - "First Place Ribbon" types of power: "Wind Power (windmill), "Gas Power" (gas motor), "Water Power" (waterfall & grist mill), "Electric Power" (from waterfall) "Steam Power" (steam engine), "Hand Power" (boys using block & tackle). Setting up: Michael Zwicker, Craig Olson, at sign, David Grusell with hat, John Klunk, Richard Sears, David Harris.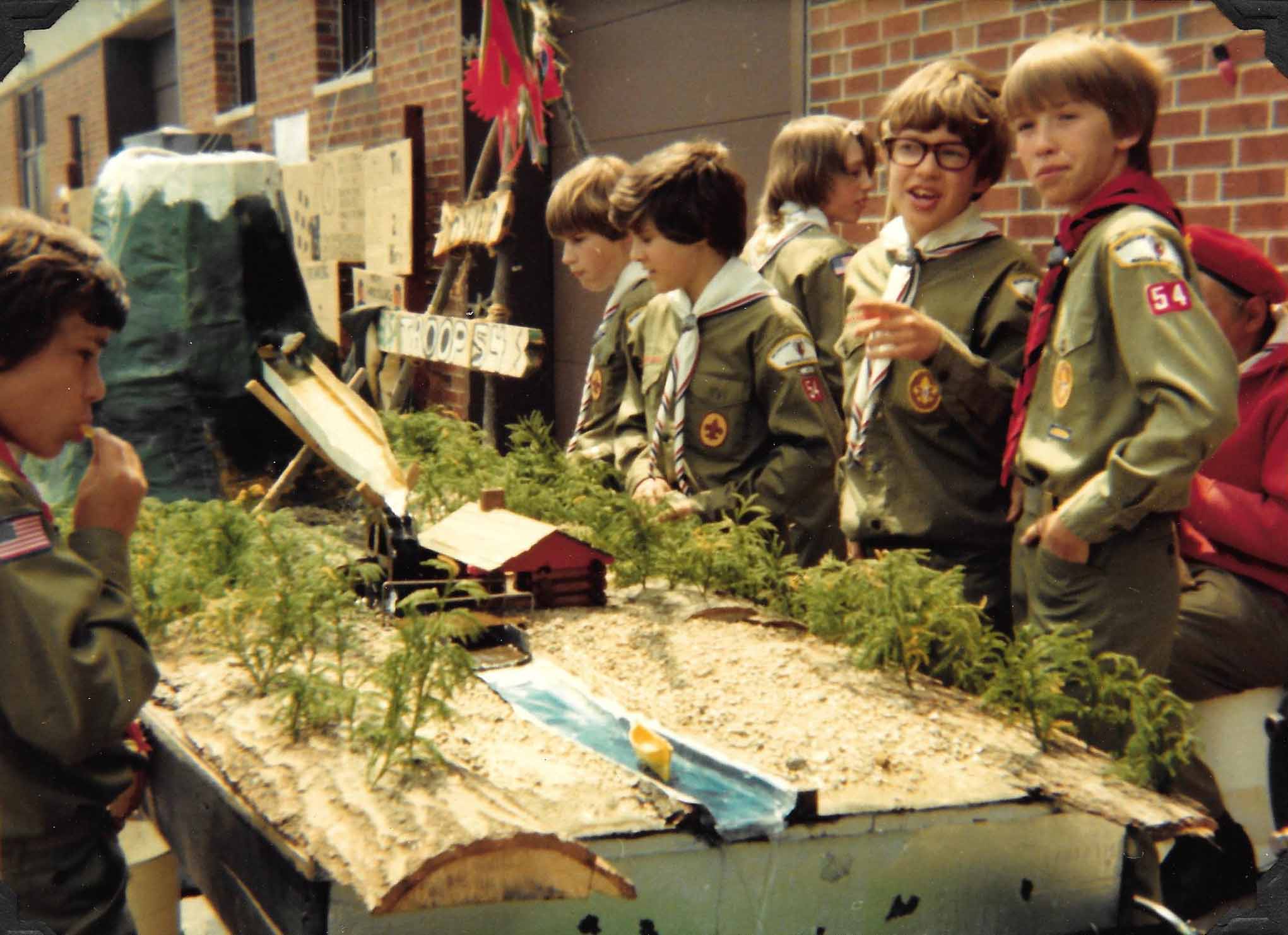 "Water and Electric Power" (motor under table) - "Grist Mill" Dave Harris and Dave Grusell made-Papier Mache mountain covering 5 gallon water tank, log cabin, water wheel, trough canoe (catch tray, rubbber hose to pump r.corner returns water to tank) Mike Herzog, Dave Grusell, Jeff Klunk, Ken Nordquist (
Mr. Sears
in red seated).
These pictures and captions are from a collection assembled by David G. Harris, at the time a Boy Scout and Troop Historian.