Saturday, June 4, 2016
5:00 - 8:00 PM
North Brookfield, MA
Troop 54 will attend the annual Scout / Scouter Memorial Service at the Walker Memorial. This is at the Walnut Grove Cemetery in North Brookfield, MA.
We have one Troop 54 Scouter whose passing will be recognized during the event: Herbert Adams, long-time Troop Committee Member and Scoutmaster.
All participants should be in Class A uniform (full uniform), and we will need to bring the troop flags.
Event Flyer
Travel There:
Meet at the Epworth United Methodist Church parking lot at 5:00 PM for departure by 5:15 PM.
Travel from the church to the cemetery is approximately 35 min.
Estimated return to the church is 8:00 PM.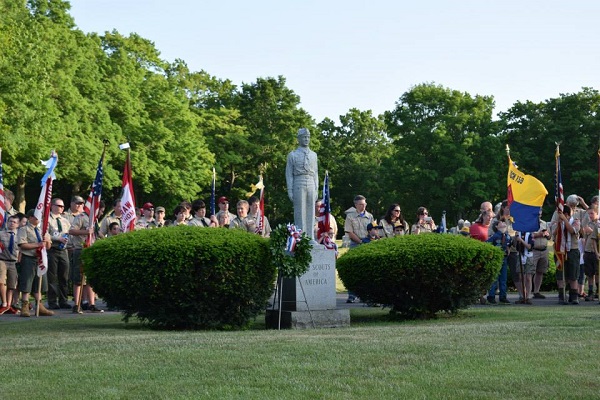 Photo of 2015 ceremony from Mohgean Council.