Summer Camp 2017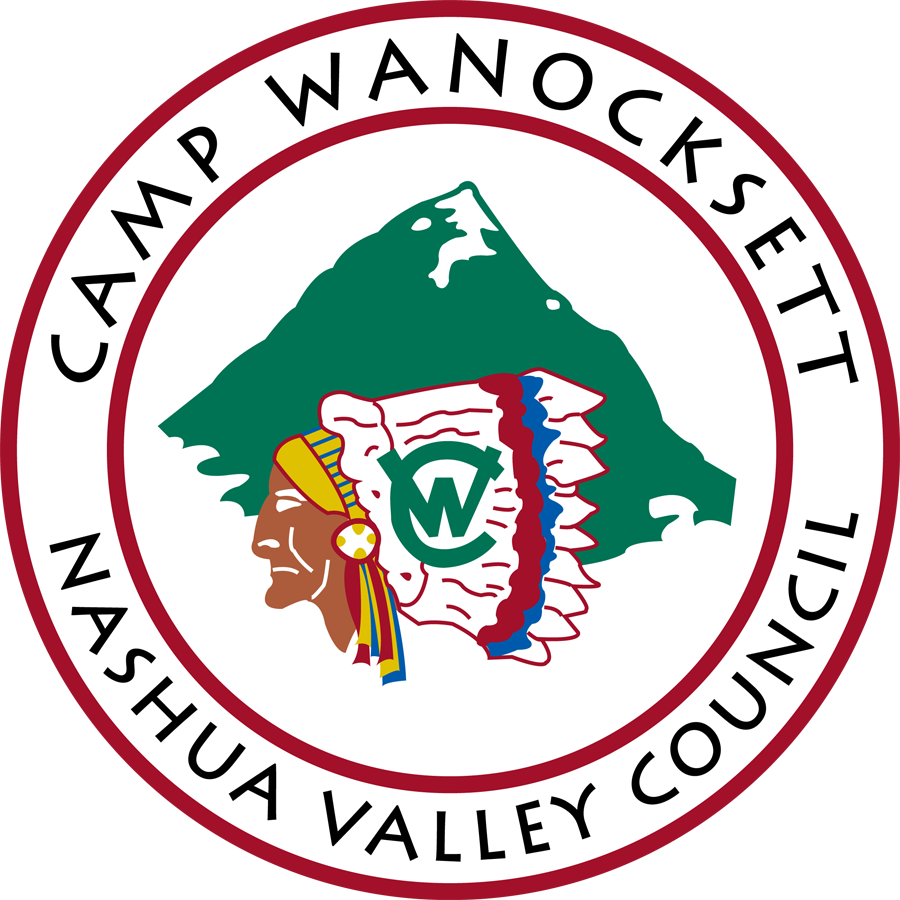 Sunday, July 9 -
Saturday, July 15, 2017
Camp Wanocksett
Dublin, NH
Troop 54 will attend summer camp at Camp Wanocksett in 2017, our second summer camp here. This is a Nashua Valley Council camp. We are attending Week 2, which runs Sunday, July 9 through Saturday, July 15. Our Scouts will stay in two-man canvas wall tents on wooden platforms. Each Scout will have a cot and mattress. Our site will be determined about one week before we go to camp.
Registration
Early pay fee: $385 (due to the troop by April 25).
Regular fee: $410 (due to the troop by June 27).
Annual Health and Medical Record - each Youth or Adult member staying at camp one night or more must submit this form (Parts A, B and C) at or before the summer camp prep meeting on June 27. It is recommended that you keep the original and submit a copy. Note that this requires a physical exam within the year before camp (with doctor signature) and a copy of both sides of your medical insurance card. If your doctor did not complete Part C, transcribe information from the doctor-provided record onto Part C.
Campership Application - A campership is financial aid for camp. Complete this online Nashua Valley Council application by April 1.
To stay overnight at camp with the troop, an adult must be a registered member of the BSA.
Program
Activities at camp include merit badge sessions, patrol activities and camp activities (such as camp fires). Meals are served in the camp dining hall.
The 2017 Leader's Guide describes many aspects of camp.
Specific merit badges offered at camp are listed in the Leader's Guide. We will need to register for merit badges in advance of our arrival at camp.
Badges earned during Summer Camp will be presented at a Court of Honor in September.
What to Pack
See our summer camp Packing List. To emphasize a few items to bring:
Full uniform (shirt, pants, socks, neckerchief, neckerchief slide, hat, belt) - we will wear these daily for evening meals and assemblies.
Drink mix packets - everyone needs to avoid becoming dehydrated. If you have difficulty drinking water, bring something to mix into it.
Flip flops - to wear in the shower. It is probably a good idea not to touch the floor.
Mosquito net - see our page for details.
Travel to Camp
Departure - We will meet at Epworth at 12:00 PM on Sunday to pack our gear into the trailer. We need to arrive at the camp at 1:45 PM. The drive to the camp takes about 70 minutes, so we will leave Epworth at 12:30 PM. Have lunch before coming to the church. Our first camp meal will be dinner.
Return - Our estimated return to Epworth is 12:30 PM on Saturday.
Late arrivals at camp - Advise the Scoutmaster in advance. The troop is expected to show up together.
| | |
| --- | --- |
| Page updated 7/3/17. | |