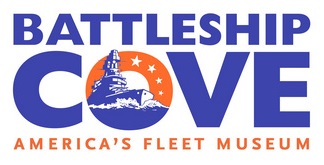 Friday, April 13 -
Sunday, April 15, 2018
Champlin Scout Reservation
Cranston, RI
Event Description
Troop 54 is combining with Troop 18 of Ashburnham, Massachusetts, for this month's trip. This trip is our first trip to Champlin Scout Reservation. On Saturday, we will visit Battleship Cove in Fall River, Massachusetts.
This trip is open to Boy Scouts and Webelos/AOL Scouts.
Registration
Packing
See our Personal Camping Gear page for a check list and descriptions of most of the items needed. Specific items to bring:
Day pack for the trip to the museum.
Full uniform (as for just about any event) - wear this.
Water bottle.
Any snack items or drink mix packets wanted.
Travel
Meet at the Epworth United Methodist Church parking lot at 6:00 PM Friday for departure by 6:30 PM.
Travel to Champlin Scout Reservation is approximately 1 hour.
Estimated return to the church is 12:00 PM Sunday.