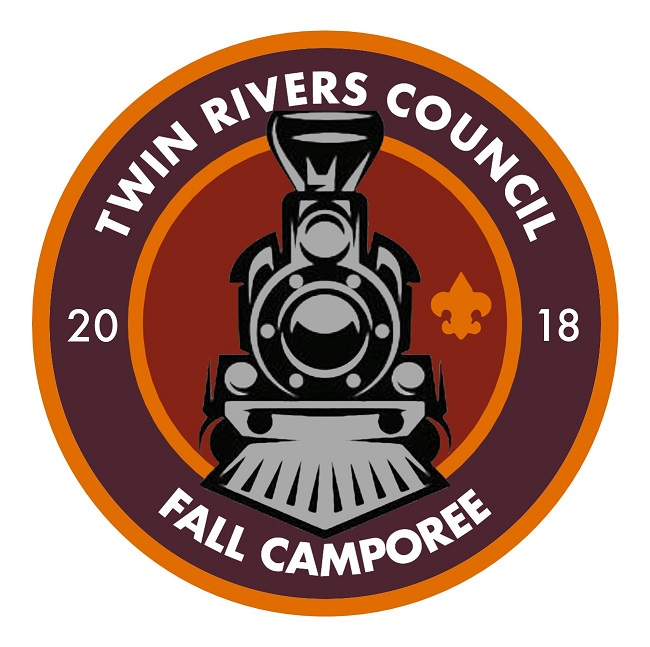 Friday, September 28 -
Sunday, September 30, 2018
Altamount Fair Grounds
Altamount, MA
Event Description
The TRC Fall Camporee is billed as the biggest Scouting event of the year in the Twin Rivers Council. It features fellowship, games, competitions, exhibits, entertainment, and fireworks! We are also signing up for the optional Giffy's BBQ that Saturday night. Based on the flyer, they seem to have a train theme for the camporee.
This will be our first camping trip to New York State since 2012 and our first time at an event run by TRC.
For more information, see:
This trip is open to Boy Scouts, and we invite Webelos Scouts (Webelos and AOL dens) to participate with us.
Registration
Packing
See our Personal Camping Gear page for a check list and descriptions of most of the items needed. Personal gear can be packed in a backpack, zipper bag or tub as we will be not be hiking a significant distance with the gear. Specific items to bring:
Full uniform (as for just about any event) - wear this.
Water bottle.
Day pack.
Spending money - There may be concessions at the event for food and souvenirs.
Travel
Meet at the Epworth United Methodist Church parking lot at 5:00 PM Friday for departure by 5:30 PM.
Travel from the church to the Altamount Fair Grounds is about 2-1/2 hours.
We estimate departure from the fair ground at 11:00 AM and a return to the church at about 1:30 PM on Sunday.