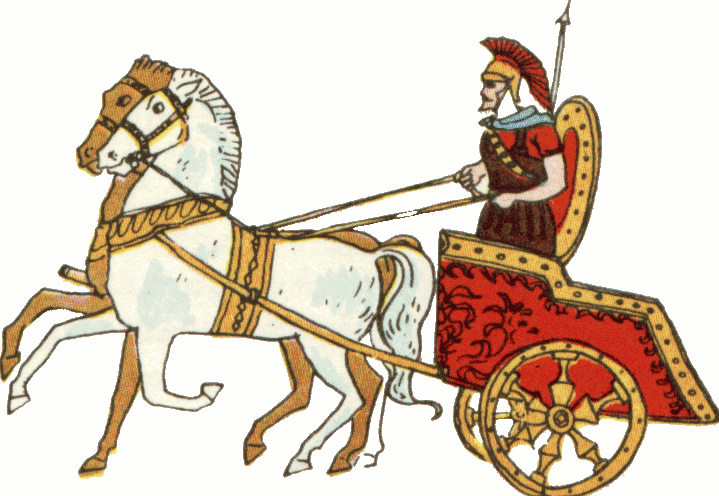 Friday, October 13 -
Sunday, October 15, 2017
Hale Reservation
Westwood, MA
Event Description:
This camporee is run by the Great Blue Hill District in the Spirit of Adventure Council and will take place at Hale Resevation. The theme is intended to evoke images of the ancient Romans or Greeks, a a time of gladiators and battles fought from chariots. Our chariot will do battle with those of other troops in the following events:
Ring Toss
Dice Throwing
Caterpillar Walk
Prisoner's Base and/or Jousting Match
Roman Ball
Chariot Race
We will camp at Hale with our specific camp site to be assigned upon our arrival at the event.
This trip is open to Boy Scouts.
Event Details:
Event Packet - Information from the organizers.
Registration:
Packing:
See our Personal Camping Gear page for a check list and descriptions of most of the items needed. Specific items to bring:
Day pack for while the chariot is traveling.
Water bottle.
Any snack items or drink mix packets wanted.
Travel:
Meet at the Epworth United Methodist Church parking lot at 6:00 PM Friday for departure by 6:30 PM. The Scouts will carry out the gear and load the trailer during this time.
Travel to Hale Reservation will take about one hour.
Estimated return to the church is 11:30 AM Sunday.