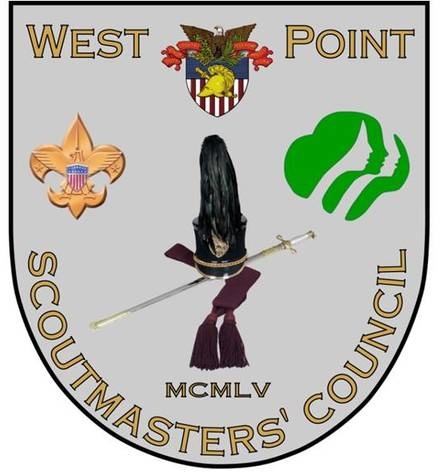 Friday, April 29 -
Sunday, May 1, 2016
United States Military Academy
West Point, NY
Event Description:
This year, Troop 54 is participating in the 54th Annual West Point Invitational Scout Camporee for our first time. Participating units were selected by lottery. Based on estimates provided by the units, the organizers estimate that there will be 6500 participants at the event.
Because the first day of the event is a Friday and a school day for Worcester Public Schools, we suggest notifying your school about this planned absence as early as possible. This should allow the school to provide make-up work in advance.
We are signed up as a "mechanized" unit, which means that we are allowed to drive one vehicle (with the trailer) to the camp site. The remainder of our unit, including our Scouts, will take buses part way and then hike the 3 miles from Bull Hill to our camp site.
The Troop will provide all meals from dinner on Friday to lunch on Sunday (likely at at a rest area on the way back). Participants should pack a lunch for Friday (one that does not require cooking) and any snacks or drink mixes they want to have during the trip.
Event Details:
From the organizers;
Draft Event Schedule
Troop Packet 1
Troop Packet 2
Troop Packet 3
Registration:
What to Pack:
Use our Backwoods Camping List as a check for items to bring; just cross out items that don't apply. New Scouts should seek advice from experienced Scouts and from leaders on what to buy and what to bring.
Travel There:
There are some specific requirements for this trip's travel:
Meet at the Epworth United Methodist Church parking lot at 7:30 AM Friday.
The vehicle pulling our trailer has to go to Bull Pond Road. Travel there is about 3 hours.
Our other two vehicles have to travel instead to Anthony Wayne Recreation Area.
The only way to get to the Anthony Wayne Recreation Area is via the Pallisades Parkway, which does not permit trailers, so we have to have all of our passegers in the other two cars before we get to the camporee area. Following the routes linked above, this means transferring any passemgers before leaving Storm King State Park.
We are limited in how many vehicles we can bring, and we can't leave vehicles in the church parking lot all weekend, so participants need to arrange transportation to and from the church.
For additional detail, see the camporee map.
Estimated return to the church is 3:00 PM Sunday.