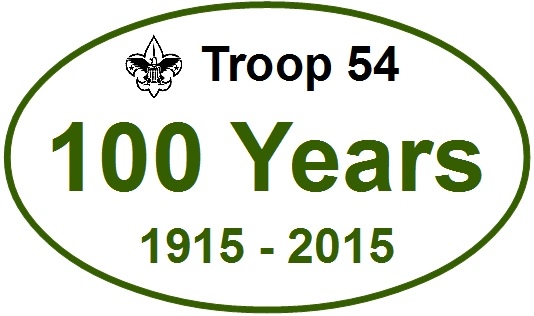 Sunday, September 20, 2015
3:00 - 6:00 PM
Treasure Valley
This month, Troop 54 turned 100 years old - the first unit in the Mohegan Council to attain this milestone.
We'll gather at the East Lodge for a Centennial Celebration and Reunion
Treasure Valley Scout Reservation
394 Pleasantdale Rd
Rutland, MA 01543
Program & Catered Deli Supper
Cost: $10
We are looking for any Troop 54 memorabilia to display & email your photos
Please RSVP by September 1, 2015 to:
Dave Russo
508 725-2777 or
daveprusso@gmail.com
Remember the Friendships?
Remember the Challenges?
Remember the Fun?
Remember the Adventures?
Remember the Rewards