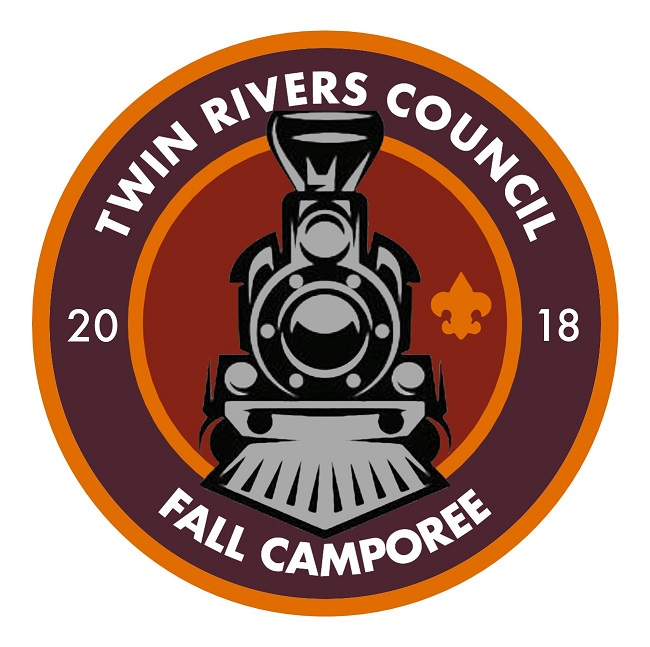 The TRC Camporee at Altamount Fairgrounds in Altamount, NY (west of Albany), was our first Twin Rivers Council event (at least in recent years) and our first trip to New York since 2012. Keeping to the railroad theme, the camporee included the arrival of an actual train that Scouts were able to visit and the chance to earn Railroad merit badge (our Scouts didn't do that).
The fairground had several small historical buildings and museums, including a one room schoolhouse, a farmhouse illustrating life in the 1800s, a barn full of 100 year old machinery (some actually still operating), a circus museum and an historic barn. They had numerous carriages, old cars and other conveyances on display. For the event, re-enactors and other experts were on-hand to explain these exhibits to the visitors. Other stations were more standard for Scouting events, such as BB gun shooting, archery and tables promoting training and local Scouting organizations.
The event also featured a scavenger hunt (using an app called GooseChase). The dozens of challenges called for finding various items while visiting the different stations. The "evidence" for each challenge was usually a picture submitted via smartphone. Troop 54 finished in 14th place with 17,600 points.
Another vehicle arriving during the event was a Life Flight helicopter, which seemed just as popular as the train. The Scouts also had a blast on an inflatable activity inspired by American Gladiators. The event had over 1200 participants per-registered, including Boy Scouts and Venturers, with Cub Scouts visiting for the day.
About 80 units were in attendance; only two were from MA, the other one being from Western Massachusetts. We got a second patch for coming so far to be there. This was our first major Scout event with lots of girls (Cub Scouts and Venturers). We had 6 Boy Scouts and 2 leaders participating.
We arrived at the fairground at about 8:30 PM Friday following a day of rain, so much of our site soon turned from grass to mud. From that point on, the temperature was just a bit cool, dropping into the 40's over night. There was no more rain, so the ground improved as the weekend went on.
We did some camp cooking, but a featured element of the event was a BBQ chicken dinner prepared for Saturday's dinner by Giffy's Bar-B-Que, a local catering service. The smell of chicken cooking over wood had wafted over the event all afternoon, and all of us liked that meal.
This was our one hundred seventeenth consecutive month with at least one overnight camping trip.