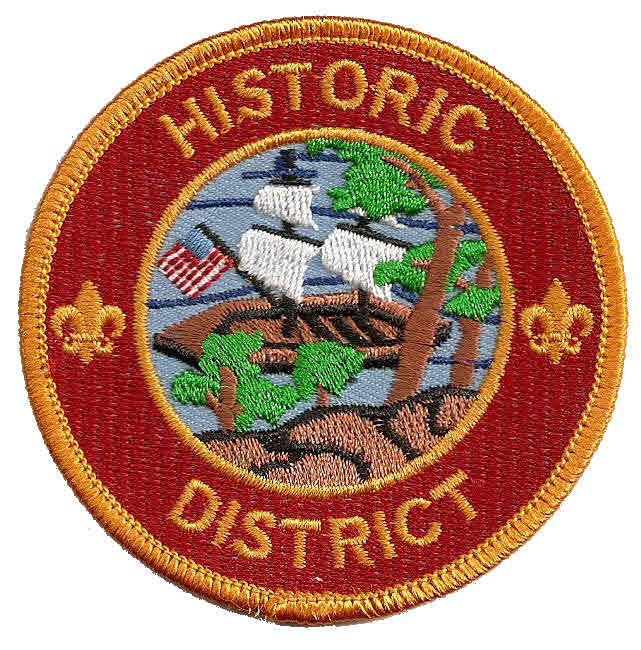 Troop 54 made its first trip to Wa-Tut-Ca Scout Reservation, a camp operated by the Yankee Clipper Council (YCC) to attend the zombie apocalypse themed spring camporee of the Historic District. This district is in the Daniel Webster Council (DWC), and this was our second Historic District event.
YCC currently plans to merge with the Boston Minuteman Council. The small portion of YCC in New Hampshire will transfer to DWC. As a result, Wa-Tut-Ca will belong to the to-be-named new council in the future, probably Eastern Massachusetts Council.
When we arrived Friday night, the camp road had just been plowed of snow, leaving a surface of slush and mud. To avoid excessive damage to the camp road, troops were not permitted to drive equipment to their sites. For us, that meant carrying/dragging all of our gear in 0.63 miles. For the dragging, we had a couple of sleds. Everyone in the troop made two or three trips carrying gear, so we got some miles of hiking in that night. Before setting up tents, we had to shovel snow off the tent platforms. By 11:30 PM, everyone was in bed.
We had severn Scout and two leaders participating on this trip. We were not the smallest unit contingent of the 13 troops there; we were the unit that travelled the furthest and the only out-of-council unit present. There were 20 patrols.
The main event for us was the Zombie Game Loop, which took each patrol to six stations, each for almost an hour. These were Obstacle Course, Zombie Olympics (featuring such events as the zombie brain toss and the distended eye swing), Zombie First Aid, Zombie Paintball, Zombie Archery and Orientieering / Signalling. After the games, there was a skillet cooking competion, a Scouts' Own service and a camp-wide campfire.
The OA lodge ran a popular snack station as well as delivering lunches to volunteers and running the Webloree event.
On Saturday night, the temperature dipped below freezing, turning our jugs of water to slush (in April no less!).
This was the troop's seventy-sixth consecutive month with at least one overnight camping trip.