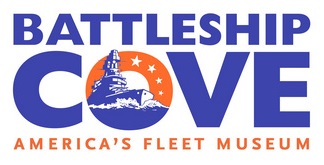 This month's trip took Troop 54 to Champlin Scout Reservation in Cranston, Rhode Island for our first time, bringing us to our twenty-fifth Scout camp since 2006. We camped with Troop 18 of Ashburnham, our fourth joint trip.
We camped in the Sherwood Forest site which was a short walk from the parking area. A "pump house" was close by for access to water. One of the best features of the site was that it had several large, flat spots for tents. The only drawback to the site was that an entire neighborhood of houses was visible about 30 yards away. The camp is 105 acres, so this was the case in most of the camp. The only other people at the camp were a Cub Scout pack at a nearby cabin.
Troop 54 had four Boy Scouts and two leaders, Pack 54 had one Webelos Scout and one parent and Troop 18 had five Boy Scouts and two leaders participating on this trip.
During the day on Saturday, we visited Battleship Cove, about 30 minutes away from the camp. In addition to visiting key areas of the USS Massachusetts (the battleship), we also made it through the PT boat museum, the USS Joseph Kennedy Jr. (a destroyer), the USS Lionfish (a submarine) and the Hiddensee (originally an East German corvette). Everyone was continually impressed with the tight quarters and very tight ladders on the smaller ships. The battleship is so huge that many sailors worked inside the larger gun turrets, and our Scouts enjoyed climbing around in those. The largest turrets are a few stories tall with stairs connecting the floors. A favorite part of the battleship was the forward deck guns. Scouts were able to rotate the turret and elevate the guns; oddly, it was possible to aim these guns at the battleship's superstructure.
Although the temperature was fairly moderate (40's and 50's most of the day), it felt cold because it was really windy. A winter storm was forecast for Sunday morning, and we were expecting to pack up ice-coated tents. Thus, it felt really lucky to get back to the church and get our dry gear inside before it started to rain.
This was the troop's 112th consecutive month with at least one overnight camping trip.