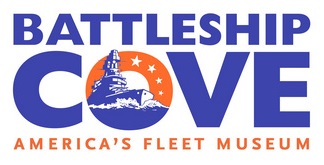 We made our first trip to Camp Buxton in Rehoboh, Massachusetts. This small property is one of eight camps operated by Narragansett Council. This brings to nineteen the number of Scout camps we have camped in since 2006. We had three Boy Scouts and three leaders participating in the trip.
Arriving at night, we faced a first for us: being the only people in the camp, having never been there before and having no map (apparently, none exists for the camp). We struck the first camp trail we found, just off the parking area and chose the Baden Powell tent site, the first we came to. During a tour of the camp with the campmasters the next day, we saw that this was the ideal site for us anyway. Hiking around the camp, we were able to generate a partial map.
During the day on Saturday, we traveled to Battleship Cove. We toured the battleship USS Massachusetts the most. The Scouts climbed up into some of the big gun turrets (one of which was manned by 122 sailors during battle) and we saw many parts of the battleship. We also toured the destroyer USS Joseph P. Kennedy Jr, the submarine USS Lionfish, the Soviet-built missile corvette Hiddensee and the PT Boat Museum.
By the end of the day on Saturday, two other, larger troops had arrived at the camp, giving it a busier feel.
In the camp site, our Scouts set up an ax yard to work on Totin' Chip.
It was colder and windier than in recent days, but with dry ground and no rain or snow during the trip, we were not complaining. Our water had a lot of ice in it by Sunday morning.
Dinner for the leader was Jamaican Chicken Curry. The youth dinner was hamburgers cooked over coals in the fire pit. For dessert, we baked a dump cake in a Dutch oven. Our two days of breakfasts included the usual fare: sausage, eggs, pancakes, bacon and French toast.
This was the troop's eighty-seventh consecutive month with at least one overnight camping trip.