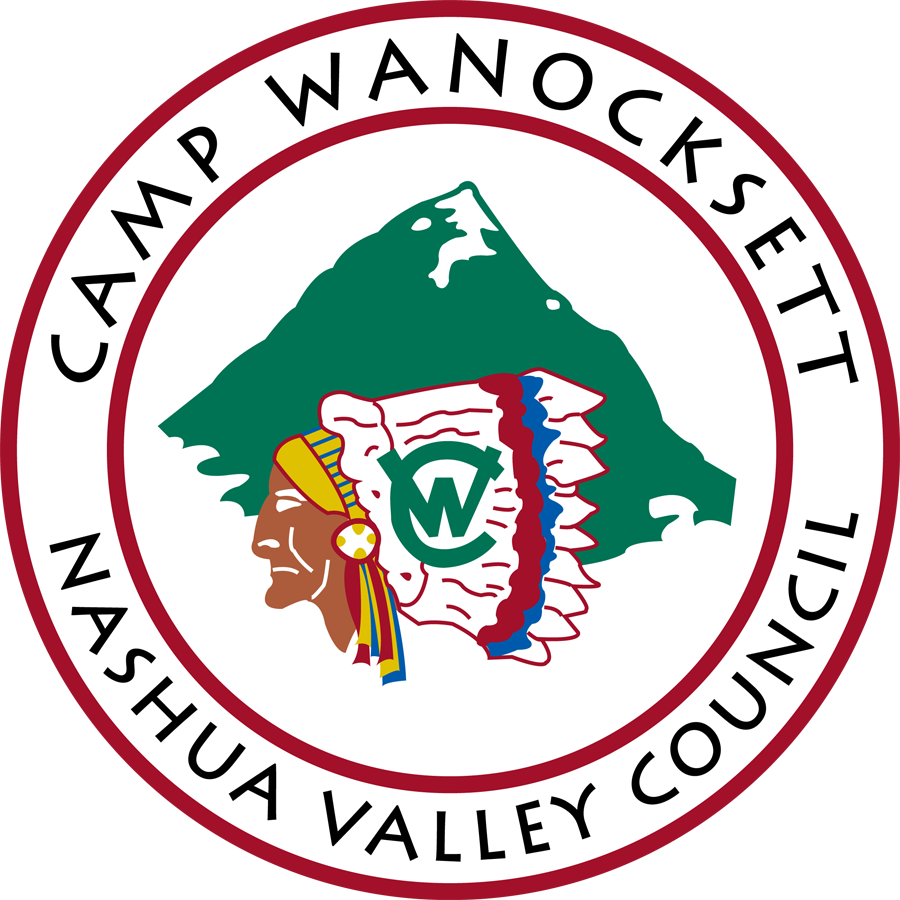 We camped for the first time at Camp Wanocksett, in Jaffrey, NH. The camp is operated by the Nashua alley Council. We had the Crow site, which included tent platforms, a pit latrine, a fire pit and a shelter for gear. We had four Scouts and two leaders participating on this trip.
During the day on Saturday, we hiked over to Monadnock State Park so we could hike to the top of Mount Monadnock. As we ascended the peak, the clouds started to roll in. By the time we reached the summit, visibility had dropped to about fifty feet and a really strong wind had developed. Just as we arrived, it started to rain. Except for letting up for a few brief times, the rain continued well into the night.
Upon returning to Crow, the Scouts went into their tents for a nap. After hours of rain, our camp site and all of the wood and tinder was thoroughly soaked, so we did not have a camp fire. Fortunately, our dinner plans were based on stove-top methods.
With the rain continuing , the Scouts decided not to cook dinner at all. Instead, they cooked breakfast burritos and burgers for breakfast.
We accomplished ascending our third of New Hampshire's peaks this year with no view.
On the way home, we stopped at Kimball Farm for ice cream.
This was the troop's sixty-ninth consecutive month with at least one overnight camping trip.