Troop 54 Summer Camp Pictures
2001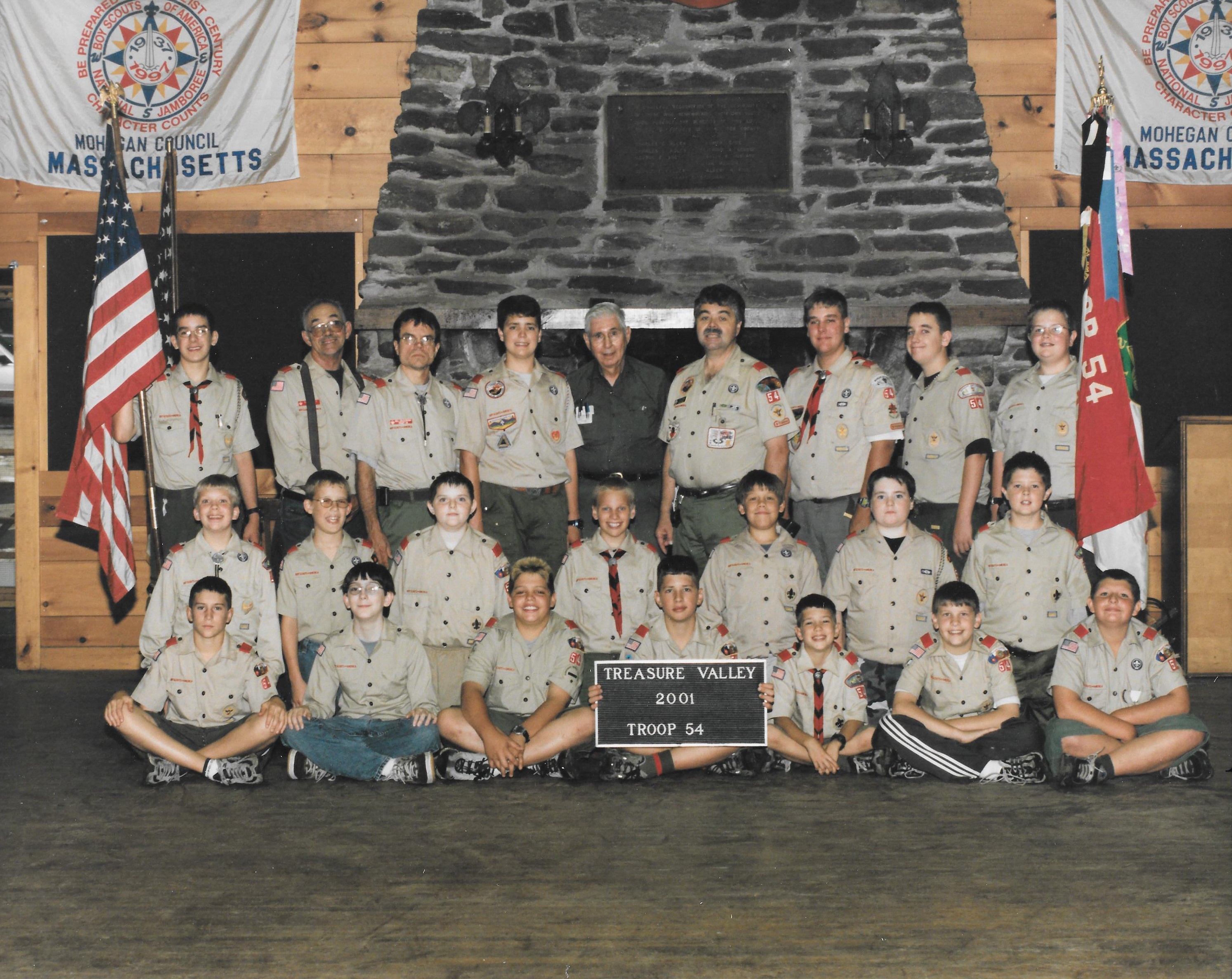 Treasure Valley Scout Reservation, Hickory Campsite (East Camp), July 8-14, 2001
Back Row (Left to Right): William G. Grudzinski, Jr., Earle F. Clarke, William G Grudzinski, Sr., Michael J. Brown (SPL), Donald W. Harris (CC), Paul J. Brown, Jr. (SM), David V. Shea, Stephen H. Shea, Robert J. Durning.
Middle Row: Seth Robinson (Troop 126 Leicester), James R. Goyette, Robert W. Conn, William G. Gustavson, Dylan J. Mazeika, Bret M. Bissonnette, Daniel J. Durning
Front Row: Keegan J. Hersey, Ezekiel E. Radik, Jeffrey R. Packard, Michael T. Strub, Nathan A. Strub, Brett W Packard, Ross W. Haig.
Picture taken Sunday, July 8, 2001 in East Lodge, by Artistic Photography
Later Wed. July 11, 2001 Zachary W. Allen came out.
Caption information provided by Donald Harris. Camp site and specific dates from the Septemeber 2001 issue of The Torch.
| | |
| --- | --- |
| Page updated 1/18/17. | |