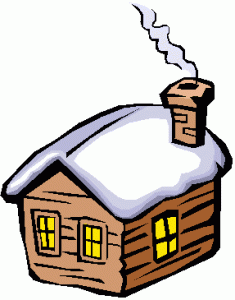 Troop 54 visited Camp Carpenter in Manchester for our first time (at least in recent years), bringing us to our twenty-third Scout camp since 2006. We stayed in the Directors Lodge which was outfitted with 16 beds in about the best condition we have seen at any camp. Upon arriving at night on Friday, we went to work setting up a cooking area behind the lodge.
After losing a few participants just prior to departure due to illnesses and other issues, we had six Boy Scouts and three leaders participating in this trip. A lot of the ground around camp, especially on trails, was covered in slick ice, which made getting around a bit of a challenge. We got to watch Fire Explorers (another BSA program) practicing ice rescues on the pond.
We had arranged to visit the Lawrence Lee Scouting Museum to work on Scouting Heritage Merit Badge. They have a great collection of Scouting memorabilia and exhibits that cover key aspects of Scouting's history, including the organizations that preceded the BSA in this country. Our guide, Joe Biedrzycki, added his own perspective to some Scouting history, especially the founding of the museum and the Philmont Scout Ranch. Our Scouts completed several requirements and learned a lot.
After the museum visit, we hiked around Long Pond, s relatively level hike usually completed in 30-45 minutes. The ice, however, made this into a treacherous sliding adventure.
Another theme of the trip was Cooking Merit Badge. In addition to using liquid fueled and propane fueled stoves, the Scouts also did some baking in Dutch Ovens. Those can often be a challenge in cold weather. In a departure from our long-standing practice of using "just add water" pancake mix, they made pancakes from an actual recipe.
The "adult patrol" had more of Mr. MacNeal's camp cookery: Mexican Eggs in Purgatory, Chicken Etoufee and Maque Choux. The Asparagus & Bok Choy Frittata, however, was picture-perfect and make a great end to this international food tour. (Yes, parents can sign up to go on our trips).
About five inches of fresh snow overnight on Saturday made for some sledding on Sunday.
This was the troop's 110th consecutive month with at least one overnight camping trip.