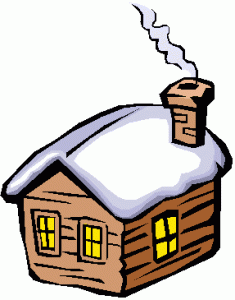 For our February trip, Troop 54 camped in the Pondview Cabin at Nobscot Scout Reservation in Sudbury. We last stayed in this cabin in 2009, and it still rates as the nicest cabin we have stayed in. The cabin has a wood stove and a brick fireplace and nicely done wood paneling.
The ACE event that we were going to participate in on Saturday had been canceled, but there was plenty of winter fun at Nobscot.
We had seven Boy Scouts and two leaders participating.
A winter storm had been forecast for the weekend. As it turned out, the wet snow that did fall had little effect. With snow already on the ground, we used a sled to help haul in our gear about a half mile from the cars.
Kicking off a month in which Cooking will be the program feature, adults and youth cooked together on this trip, a troop first, at least in recent years. The main meal was the Saturday dinner, which consisted of meat pies, a squash and apple dish and a cheesy potato dish, all cooked in four dutch ovens. Everyone got into the cooking action on that meal.
While at Nobscot, the Scouts found a couple of good hills for sledding. They also threw some snowballs.
This was the troop's fiftieth consecutive month with at least one overnight camping trip.