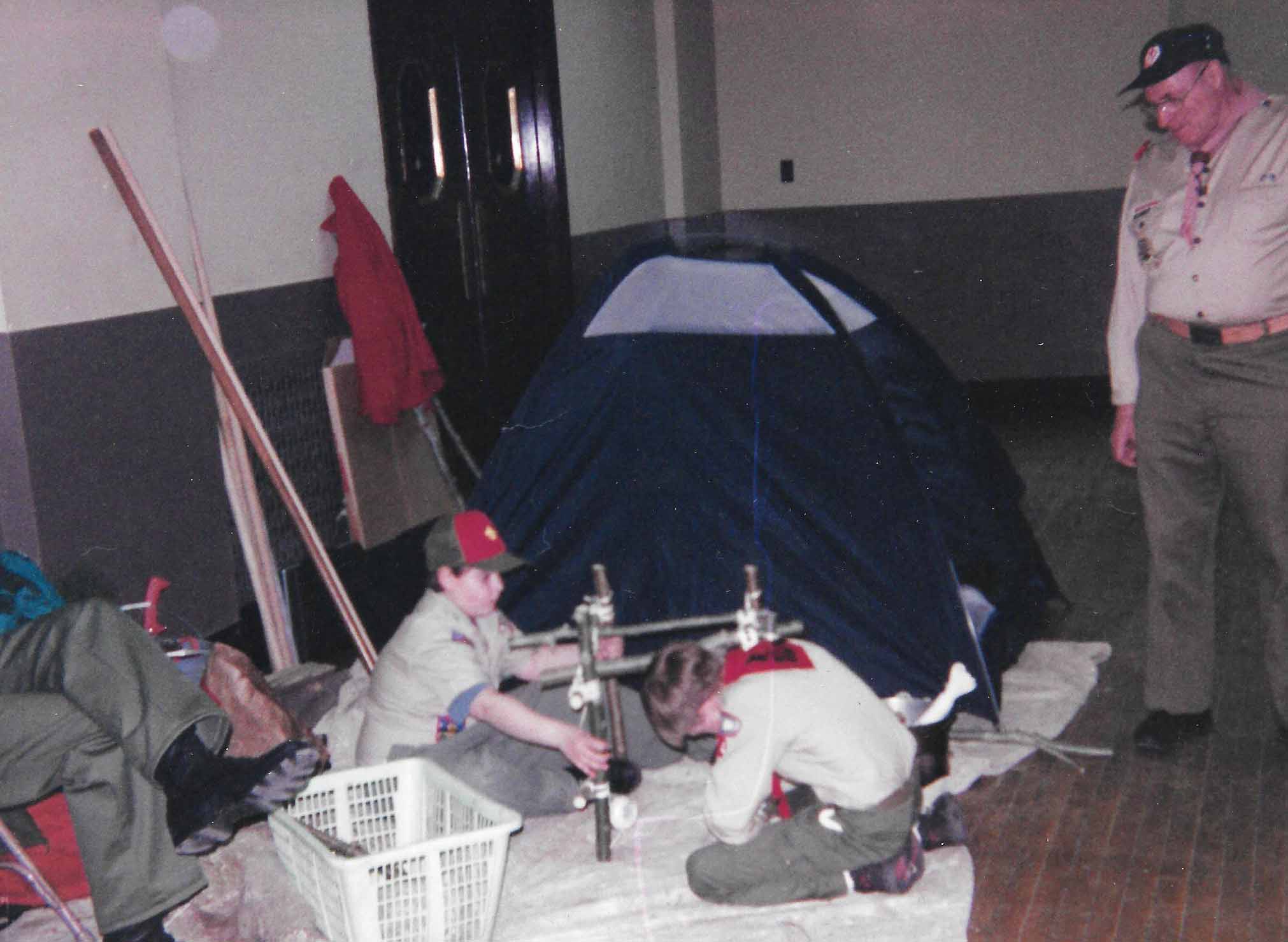 Troop 54/36 Father & Son Camping Cooking Display
Good atendance by Dads - 7 came. Mr. Adams watches Joe Hamel and Matt Gates lashing camp table. Dome Tent in background.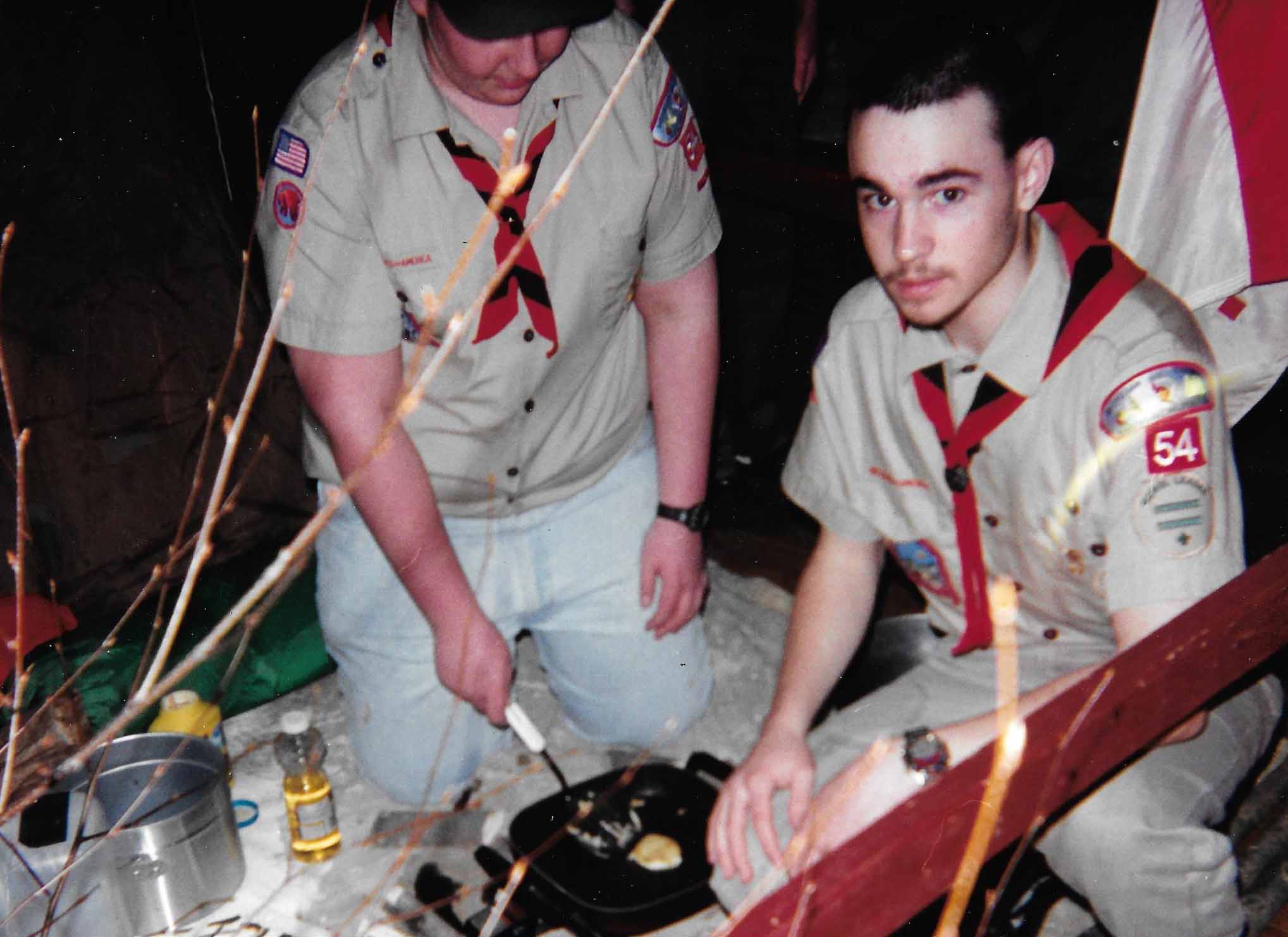 Karl Peterson and David Kinney make pancakes at Worcester Aud to give to public. Troop 54 received a Blue "First Place" ribbon, so did Troop 36.
There was no Scout Show in 1992.
This picture and caption are from a collection assembled by David G. Harris.