Troop 54 Contingent 9AM at Common.
Dave Vantre (Troop Flag), Jeff Litwinowich obscured by U.S. Flag Paul Cesaitis obscured, Falcon Patrol Flag Jamie Landquist-Frontiersman Flag Jamie Lantinen (obscured). Stephen Seidler, Michael Pratt, Matthew Lefort, Keith Wrightson, Chris Mirick, Brian Lynch, Tom Ruzicka, Mr. Sears, Mr. Harris took pictures.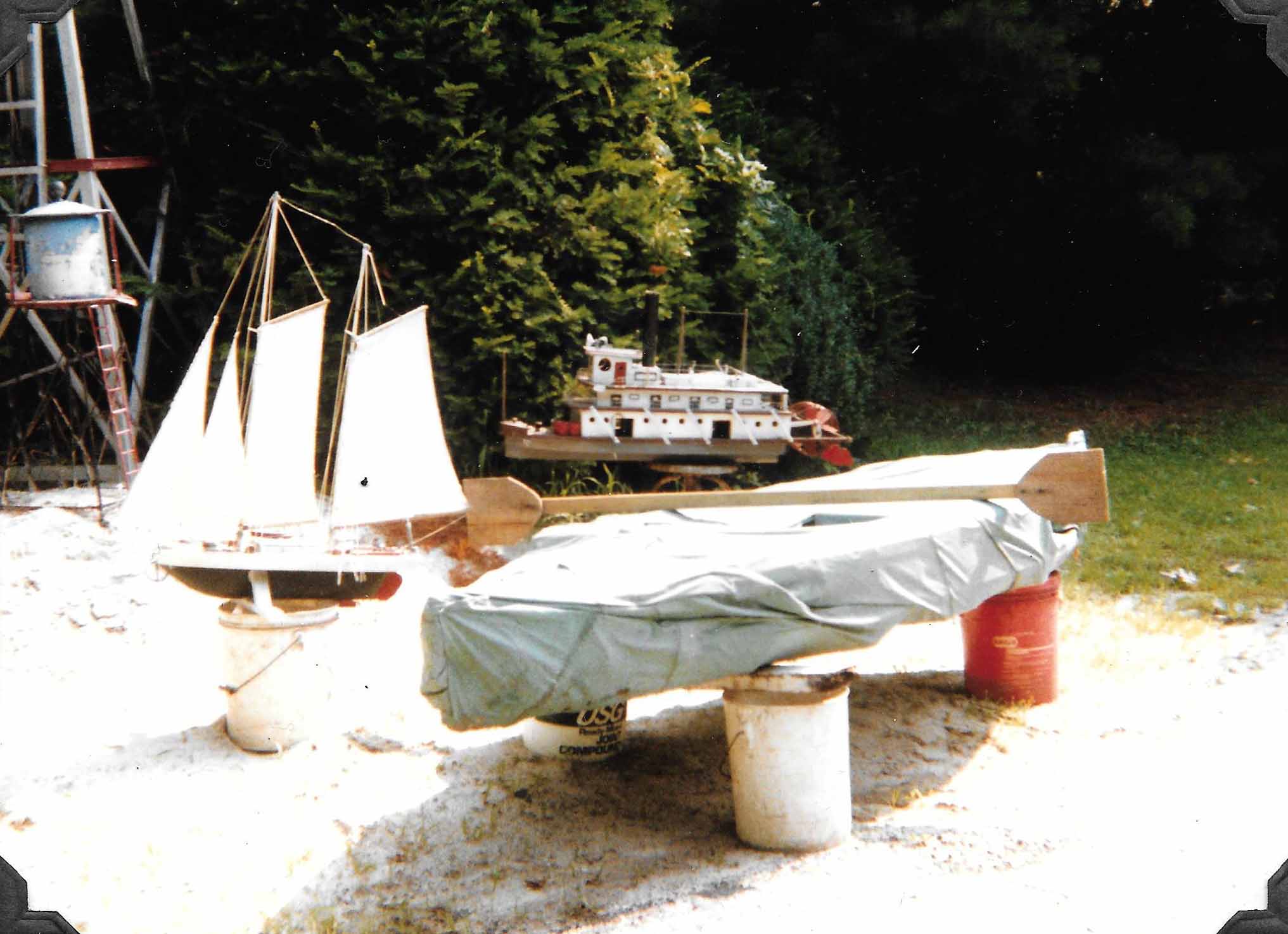 Tuesday, July 25, 1989, Richard Sears' house.
Kayak made at Scout Show - Worcester Auditorium
April 15, 1989 - First Place Blue Ribbon 272 Points. Riverboat and Sailboat from years past. Interior pictures lost by Photo Lab. Sprinfield
There was no show in 1988.
This picture and caption are from a collection assembled by David G. Harris.