In This Issue
Important Reminders
Recharter not complete

Summer Camp Kick-off
2014 Camp Staff Needed

Popcorn Prizes

Family FOS

National Supply Increase
Upcoming Activities
Scout Night with the Worcester Sharks

Mohegan Council Klondike Derby

Mill Town Cub Winter Olympics

Monster Jam
Harlem Globetrotters
Science is everywhere
NYLT
National Updates:
BSA announces Scouting Around, a new realityTV show based on
Boys' Life magazine!
Click here for more information
Looking for the latest merit badge fliers? Want to know which new merit badges are in the works?
Click here to find them!
New Commissioner Award of Excellence Recognition Items are now available.
Click here to learn more!
Get the 411 on the NEW Cub Scout Adventure Program coming out in 2015 click here to find out more!
A Scout is Reverent
Scout Sunday Resources can be found here!

Scout Sabbath Resources can be found here!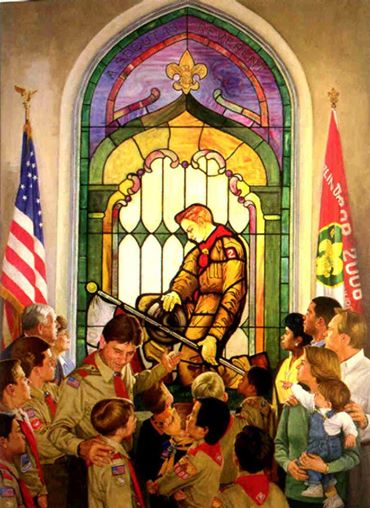 Links to help you
myscouting.org
Use this site to update your Youth Protection training!
servicehours.scouting.org
Use this link to update your unit's service hours!
Recharter Here!
Use this link to log on to recharter your unit once you have picked up your packet!
recharter tutorial
Use this link to go through the online tutorial before you recharter.
Congrats to the following units who have submitted GOLD JTE Scores:
Pack 37 Christ the King
Pack 53 Faith Baptist
Pack 62 American Legion #238
Pack 105 1st Congregational
Pack 106 St. Mary's Church
Pack 109 Millbury Federated
Pack 123 St. Pius X
Pack 128 St. Joseph's
Pack 134 Douglas Scouting
Pack 140 Blessed John Paul II
Pack 148 East Brookfield Bapt
Pack 159 Brookfield Cong.
Pack 165 Federated Church

Troop 9 Greendale Peoples
Troop 37 Christ the King
Troop 53 Faith Baptist
Troop 91 St. Georges
Troop 101 1st Congregational
Troop 106 St. Mary's
Troop 114 1st Congregational
Troop 121 North American Mar.
Troop 123 St. Pius X Leicester
Troop 132 Holy Angels
Troop 151 W. Boylston Masonic
Troop 158 St. Mary's
Troop 160 Blessed John Paul II
Troop 161 Champeau
Troop 257 Prouty Post 3439
Troop 281 Knights of Columbus
Troop 306 Overlook Services
Troop 338 St. Joseph's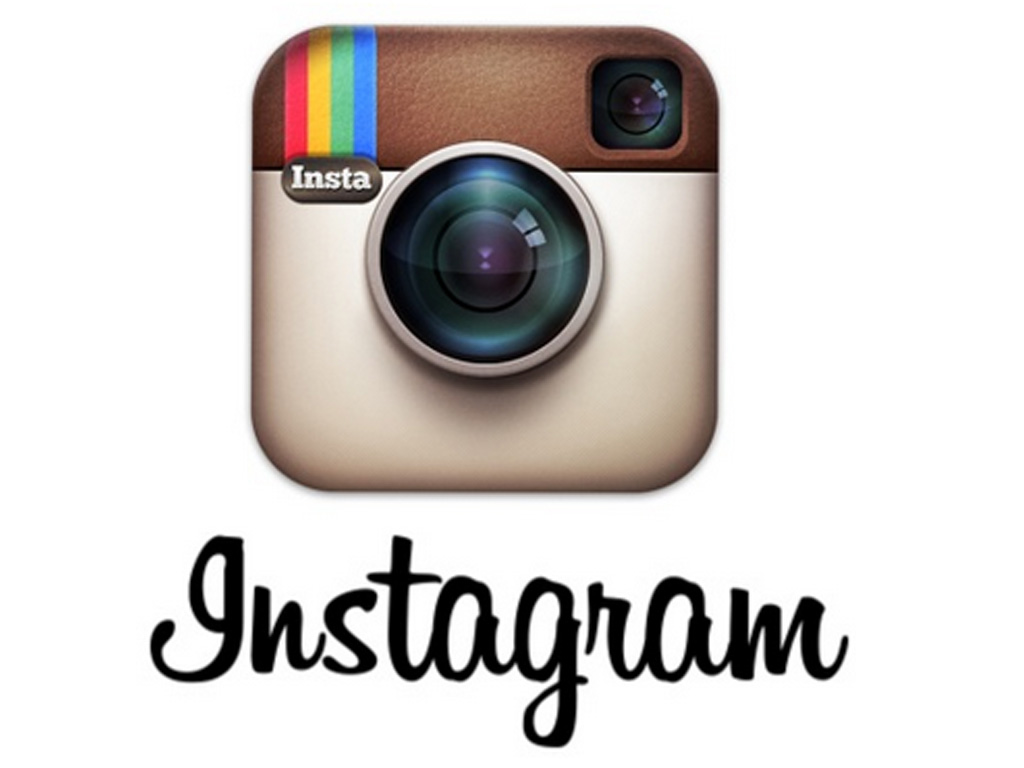 Join us on
Social Media!
Use the hashtag #moheganbsa on Facebook or Instagram to share your unit stories with us!
Imortant Reminders:
Recharter is not yet complete:
Currently only 77.57% of the units in our Council have rechartered with only 71.03% of recharters being on time. Please contact your Unit Commissioner, District Commissioner, or District Executive if you need help. It is hard to plan for a successful 2014 when we don't know who our units are!
Summer Camp Kickoff:
On January 7thwe held our 2014 Summer Camp Kick-off meeting. If you were not able to attend please look for updated forms on our Council website (www.mohegancouncilbsa.org) and you can find printed versions in your unit folders. Please note the following new forms:
General Forms
Cub Scout Day Camp/Webelos Resident Camp Specific
Boy Scout Resident Camp
We are looking for 2014 Summer Camp Staff!
Currently our Camp Directors are hard at work looking for 2014 Camp staff members to fill roles at Cub Scout Day Camp, Webelos Resident Camp (volunteer staff), and Boy Scout Resident camp. Interviews will be conducted throughout February and additional ones may be scheduled if needed. Please check out the Camp Staff tab on our website for the updated staff application and information. Click here for more information about positions!
Popcorn Prizes
Many units are still waiting on Popcorn Prize IOU's. If you are owed a stomp rocket or sleeping bag we now have them in! Please stop by during office hours to pick them up (8:30-4:30pm on week days)! Remember, the Scout shop is also open on Tuesdays until 7:00pm and Saturdays from 9am-noon for your convenience.
National Supply Price Increase
National supply has increased their prices on items such as uniform pieces, merit badge pamphlets, handbooks and a few other items. If your unit usually give pricing information to families remember to compare your prices with our local Scout Shop or online.
Family FOS



Sign up for a Family Friends of Scouting Presentation (FOS) for your unit!
FOS is an annual fundraising campaign that gives Scouters and interested people in the community an opportunity to contribute to the financial support of Scouting in the Mohegan Council. The Family portion of our campaign is conducted at a unit level. It typically consists of scheduling a presentation at a unit meeting, Court of Honor, or Blue and Gold banquet. The presentation lasts about 5 minutes and offers families the opportunity to make a pledge to help support Council and Camp operations.
Quinsigamond District Units can register for presentations: http://quinsigdistrict.com/fos-presentation-sign-up/
Mill Town District can register for presentations: e-mail scoutdad281@verizon.net


Upcoming Activities!
Scout Night with the Worcester Sharks
$1 from each adult ticket purchased is donated back to the BSA. Please wear your uniforms!
Who:Cub Scouts, Boy Scouts, Venturers, Explorers and their families!
When:Friday, Jan. 25th 7:00pm
Where:Worcester DCU Center 50 Foster St. Worcester, MA 01608
How:Scout Tickets are only $12 and include a specialty Sharks Patch! Adult Tickets are $13
Orders can be mailed, faxed, or called in to Sean West
Phone: 508-929-0565
Fax: 508-929-01510
50 Foster St. Worcester, MA 01608
Click here for more information! Please use your Scout Uniform!
Mohegan Council Klondike Derby
Make a patrol sled to haul your gear from station to station
Who:Troops, Venture Crews, and Webelos (attending with a Troop)
When:Saturday, February 1st
Where:Treasure Valley Scout Reservation, 394 Pleasantdale road , Rutland, MA 01543
How:$8 for youth and $5 for adult information can be found: Here! Deadline Jan. 17th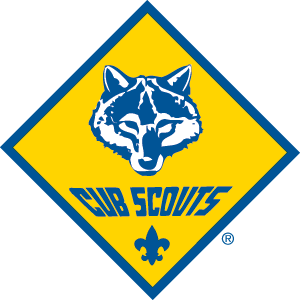 Mill Town District Cub Olympics
Who:All registered Cub Scouts!
When:Saturday, February 1st
Where:Treasure Valley Scout Reservation-West Camp
394 Pleasantdale road , Rutland, MA 01543
How:$9 for Cub Scouts and $7 for Adults Click here for more information!
Deadline: Jan. 17th
Scout night with Monster Jam
Who: All Scouts and their families
When: Friday February 14, 2014
Where: DCU Center in Worcester
How: Discount prices on tickets and special patches available. Contact Lauren Kaminsky (lkaminsky@dcucenter.com)
508-929-0125 for more details. Please wear your Scout uniform! Click here for flyer!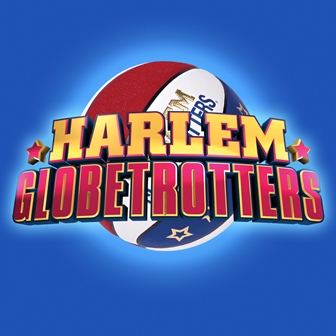 Scout night with the Harlem Globetrotters
Who:All Scouts and their families
When:Sunday February 23, 2014
Where: DCU Center in Worcester
How: Discount prices on tickets and special patches available. Contact Lauren Kaminsky (lkaminsky@dcucenter.com)
508-929-0125 for more details. Please wear your Scout uniform! Click here for flyer/coloring page!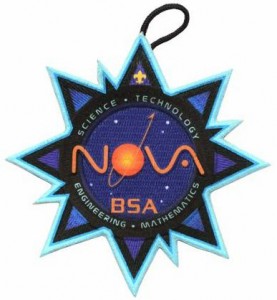 Science is Everywhere Nova Award Program
Who:Wolf, Bear, and Webelos 1 Cub Scouts
When:Saturday, February 1st 9:00am-3:30pm
Where: Broad Meadow Brook-414 Massasoit Road, Worcester
How: $25 and bring a sack lunch! Limited to the first 30 Cub Scouts who register
For more information contact ray.j.griffin@gmail.com Additional dates available (Feb. 18th and 22nd)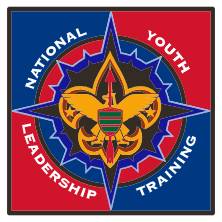 National Youth Leadership Training (NYLT) 2014
Who: Boy Scouts who have completed 1stClass rank and
have reached the age of 13 (by June 22nd)
When: June 22nd-June 27th2014
Where: Treasure Valley Scout Reservation
394 Pleasantdale road , Rutland, MA 01543
How: $185 deposit and $370 total fee
Registration form available:


Eagle Scout awarded Key to the City
At a November 2013 Court of Honor at First Congregational Church in Shrewsbury, Christian C. Alexandrou, 18, of Worcester, was formally recognized as an Eagle Scout by Shrewsbury Boy Scout Troop 114. Christian is the 113th scout in Troop 114's ninety-seven-year history to achieve Eagle Scout, the highest rank of the Boy Scouts of America (BSA).
Joining in 2001,Christian began his scouting career with Shrewsbury Cub Scout Pack 114. He has been a member of Boy Scout Troop 114 since 2006, held the positions ofScribe, Chaplain's Aid, Patrol Leader, and Assistant Senior Patrol Leader, and earned 34 merit badges.
Christian's Eagle Scout Service Projectinvolved the creation of a Veterans' Memorial Garden on the property of St. Spyridon's Greek Orthodox Cathedral in Worcester. Christian led a group of scouts and adults over multiple weekends in the installation of a walkway of red bricks engraved with the names of local war veterans of the Greek Orthodox faith. Two 25-foot flagpoles flying the American and Greek flags were erected to represent the community's heritage. The final phase included planting and mulching nearly 20 evergreen bushes surrounding the memorial. This living memorial honors all Greek Orthodox veterans of war. The project involved over 250 volunteer hours. As a result of Worcester City Councilor Tony Economou's nomination to recognize Christian's contribution to the community, Christian was awarded a Key to the City by Mayor Joseph Petty on December 3rd, 2013.
During his scouting career Christian attended the BSA's National Scout Jamboree at Fort AP Hill, Virginia (2010), Florida Sea Base High Adventure, Islamorada, Florida (2011), and Maine High Adventure in the Allagash Watershed (2012). In 2010 he was inducted into the Order of the Arrow, the BSA's National Honor Society, and participated in National Youth Leadership Training.
A senior and honor roll student at Worcester Academy, Christian ispresident of the Newman Society community service club, a member of the Philosophical Films Club, and a four-year Varsity Cross Country runner. His church activities include serving as an altar boy, volunteering as a staff member during summer festivals and participating as an honorary member of St. Spyridon Veterans' Recognition Committee.
After high school, Christian will attend Loyola University Chicago as a Dean's Scholar majoring in Political Science on a pre-law track, and plans to participate in public service activities. He credits Scouting with instilling in him the value of always helping others.
Christian lives in Worcester with his parents, Mr. Dean Alexandrou & Dr. Diane Karalekas.
Troop 54 marks their 60th consecutive month with at least one overnight campout!

Troop 54, who first chartered ninety-eight years ago, just participated in their sixtieth consecutive month with at least one overnight campout! In the last five years Troop 54 has visited fifteen different Scout camps, camped in various parts of six states and hiked in numerous trails across the region. Each camping trip provides the setting for Scouts to practice leadership skills as well as fun, adventure, and outdoor experiences. Check out some of their other accomplishments below.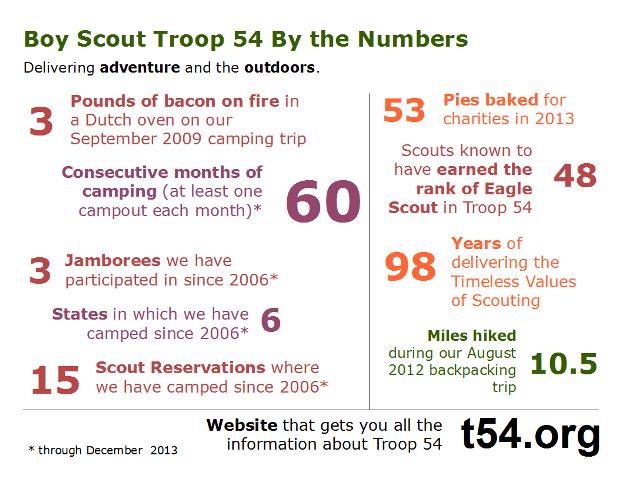 Tribute Fund
In Memory of Diane Lagor
From
Jeffrey Hotchkiss
Thanh Nguyen
In Memory of Barbara Katz
From
David Carlson
In Appreciation for Friends and Neighbors:
Mr. & Mrs. Neil Curtin
Mr. & mrs. Ken Lee
Mr. & Mrs. David Kunar
Mr. & mrs. Frank wynne
Mrs. Timothy Friend
From
E. Alfred Swenson
In Memory of Tex Melendy
From
Jayne Wilkin