Our Appreciation to
YEAR OF SCOUTING SPONSORS
Sustaining
Supporting

Friends


LEARN HOW YOU CAN BE A
& RECEIVE A BOUNTY OF BENEFITS!
Scouts in Action Photo Gallery Submissions
Troop 54 Scouts Harrison S. and Peter M. take to Browning Pond during 2010 Boy Scout Summer Camp at Treasure Valley. Photo by Joshua Froimson.
We've received a variety of great photos of Scouts in Action, demonstrating the fun and adventure inherent in Scouting as well as the personal challenges and educational opportunities that Scouting provides. Thank you for sharing the wonderful photos that we've received.
Submissions will be accepted until May 31 after which a committee of volunteers will review and select those that best represent Scouting today. If you have one or more photos that you would like to submit for consideration for display in the Mohegan Council photo gallery of contemporary Scouting, please email your photos to Alison.Specter@scouting.org.
If you are interested in participating in the Gallery Photo Selection Committee and neither you nor your family member have submitted photos, please contact Alison Specter at 508-234-6468 or by email.
All photos not selected for the framed photo gallery will be displayed in a perpetual framed slideshow in a prominent location at the Scout Service Center for all to enjoy.
ANNUAL MEETING, VOLUNTEER RECOGNITION & SILVER BEAVER AWARDS DINNER
Pleasant Valley Country Club
Armsby Road, Sutton, MA
Thursday, May 19, 2011
MAJOR SPONSOR
Annual Meeting of the BSA, Mohegan Council Board of Directors 5:30 , 6:30 p.m.
Social Gathering 6:30 - 7:00 p.m.
Dinner 7:00 p.m.
Presentation of Awards
2011 Silver Beaver Awards
The Silver Beaver Award is the council-level distinguished service award of the Boy Scouts of America. Recipients of this award are registered adult leaders who have made an impact on the lives of youth through service given to the council. The Silver Beaver is an award given to those who implement the Scouting program and perform community service through hard work, self sacrifice, dedication, and many years of service. It is given to those who do not actively seek it.
The individuals that will be honored this year are:
• Rochelle Ray
• Stephen Sycks
• David Carlson
• Scott Despres
• Rob Lanava
• Barbara McCall
Tickets $40 each
Reserved table of 10 - $400
Purchase tickets now at
http://MoheganCouncil.kintera.org/VolunteerRecognitionDinner
Download event registration form
For Sponsorship - Program Book Advertising
THIS IS NOT A FUNDRAISER... TICKET FEES AND PROGRAM BOOK ADVERTISEMENTS SERVE ONLY TO DEFRAY THE ACTUAL EXPENSE OF THIS EVENT.
Shrewsbury Patch - Volunteers in the News May 1, 2011
Scouting Teaches Many Life Lessons
Shrewsbury resident, Walter Josti, shares his scouting story.
By Faith Mayer
Everyone has a story to tell. My question is, what's yours? Each week, I will explore a local character with a story to tell.
Today, let's meet Walter Josti, Jr. who is interested in sharing his love for scouting; what it has taught him and who he is today because of it.
Walter Josti, Mohegan Council member and second generation Scout, jokes that he was unofficially started in scouting the day he was born. Officially, he joined at the age of 8, when he became a Lion Scout. His dad, also named Walter, joined the Scouts in 1933 at the age of 13. Today, Walter Sr. is still a registered member, at age 88, and responsible for four generations of Scouting success.
When Walt Jr. joined the Lions at the age of 8, he could not have possibly imagined where his Scouting affiliation would take him in life. Lions were the precursor to today's Tiger Scouting and the youngest one who could join the ranks.
"I remember Cub Scouts," read more....
2011 GIFTS RECEIVED IN TRIBUTE
In memory of Roger Hunt
David Carlson
In honor of Nathan Osborn's attaining the rank of Eagle Scout
Salem Covenant Church
In memory of Bill Cox & Restricted to William F. Cox Campership Fund
Vinson & Elkins L.L.P.
Treasure Valley Alumni Association
In honor of Harold =E2=80=9CJack=E2=80=9D Jackson & In Memory of Jonathan Gendron
P. Robert Willey
Philip & Patty Nyberg
Dan Early
In memory of Jay Hesterberg
Al & Nancy Swenson
In celebration of the birth of Liv Kenzie Hope Marengo
Al & Nancy Swenson
Campership gift in memory of Holden Scoutmaster, Tex Menendy
Jayne Wilkin
Unless otherwise indicated, tribute gifts are invested in the BSA, Mohegan Council, Inc. endowment fund and provide a lasting legacy in honor or in memory of someone special.
For more information, please contact Alison.Specter@scouting.org.
Friends of Treasure Valley
By Ray Griffin
Through the efforts of Paul Sweeney, the Degreasing Devices Co. donated a degreasing machine to TVSR. The device is bench top size and uses ultra-sonic physics to degrease small parts. Joe, do not use this device to degrease your hands!
Despite adequate planning, forces worked against us on April 27 , especially the weather, which cut short our =E2=80=9Crepair platform project=E2=80=9D. Even with the abbreviated time-on-task, four sites are now ready for tents , Evergreen, Pine Acres, High Mesa and Thunderbird. Madore is in process. Thanks to the guys who persevered in the rain to get this much work completed.
With the lumber purchased and cut to size, we will complete Madore, the Central Staff area and all sites in the =E2=80=9CRidge=E2=80=9D section including Hemlock when we next meet. We will start 05-18 with two platform repair crews loaded with lumber and tools.
We assembled all metal framed chairs by attaching the wood seats and wood backs. Those chairs remain in the Ward Room of the Health Lodge. All window treatments in the Ward Room are installed. Double bunks were dismantled and moved to the treatment room.
The larger bathroom's borders (ceiling and floor) plus the entry door have been painted to match the Ward Room and the corridor. We may need to delay painting the walls in order to concentrate on platform repairs.
The kitchen has a brand new refrigerator and coffee maker donated to TVSR in name of the Friends of Treasure Valley. Each of you inspired and motivated this donation=E2=80=A6=E2=80=A6 Rumor has it that another donation, a stove, is on the horizon.
The one task that MUST be completed prior to the opening of camp is to wash/wax the tile floors in the Treatment Room, the corridor, the kitchen and the Ward Room.
Our next planned project day is 05-18-2011. If you're interested in learning more about the Friends of Treasure Valley please contact Ray Griffin at ray.j.griffin@gmail.com
Once again THANK YOU to a great bunch of guys , the Friends of Treasure Valley. __________________________________________________________________________________
Take A Hike For Humanity

Saturday, May 14th
Mt. Monadnock , Jaffrey, NH
Spring is officially here and we're excited to announce an upcoming opportunity to enjoy the great outdoors and support a great cause. Take A Hike For Humanity is a regional annual fundraiser for local Habitat for Humanity affiliates. Participants will hike at Mt. Monadnock in Jaffrey, NH to raise funds for Habitat for Humanity , MetroWest/Greater Worcester. You can choose the kind of hike that you would enjoy from easy to moderate terrain. The scenery from the mountain top is beautiful, and even more so when you are helping out a great cause. For those not up to hiking to the top, alternative paths near the base of each mountain are available.
Hikers can check-in between 9:00 AM to 2:00 PM and hike until 5:00 PM. You can register yourself or your team (up to 10 members) online at http://takeahikeforhumanity.dojiggy.com .
For additional information, please contact Chrisy Jones, Development Director at 508-799-9259 or Chrisy.Jones@habitatmwgw.org.
111 Park Avenue =EF=81=B7 Worcester, MA 01609 =EF=81=B7 phone: 508-799-9259 =EF=81=B7 fax: 508-791-7511
office@gwhfh.org =EF=81=B7 www.habitatmwgw.org
Mohegan Council Online Scout Store
The Mohegan Council Scout Store offers all of your scouting needs along with excellent customer service. We have a large variety of uniforms and accessories. We also have awards and badges in stock for all of your troop or pack's needs. If we do not carry a particular item you are looking for, let us know and we will special order it for you.
We carry a full supply line of :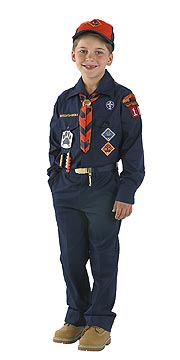 Uniforms and Accessories
Books and other resources
Insignia and rank
Trophies, Awards, and Certificates
Cub Scout event items (Pinewood Derby, Regatta, Space Derby and accessories)
Eagle Scout Items (Court of Honor supplies, Thank you cards, Gifts)
and many other items.
For hours of operations, click here. For more information, please call 508-752-3769.