August 10, 2013
---
Stratton Pond Backpacking Trip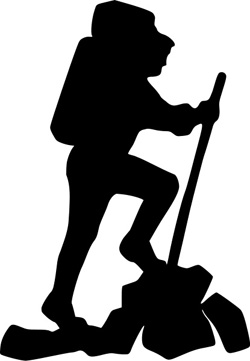 This month, we will backpack on and around the Long Trail in Vermont, stopping overnight at Stratton Pond one of the nights. The trip is August 31 - September 2 (Sat-Mon) - new dates.
See the event posting on the troop website for details. To sign up, bring a completed permission slip and registration fee to the troop meeting on August 27.
Troop Meetings
Weekly troop meetings resume August 27.
Patrol Leader's Council Meeting
There will not be a PLC meetng this month.
Court of Honor / Dinner
Awards from Summer Camp and any other awards earned during the summer will be presented at the court of honor on September 10 (Tue). Families are invited to join us for this event. The dinner will be pot luck.
Anyone ready for a rank advancement should plan on a Scoutmaster conference on August 27 and a Board of Review on September 3.
MassJam 2013

It is already time to start thinking about our October trip, October 12-13 (Sat-Mon). MassJam is a huge event - thousands of Scouts are expected. We participated in the last MassJam in 2008 and had a great time.
See the event posting on the troop website for details. The $45 registration fee is due Septmebr 17.
---