June 9, 2013
---
Nipmunk Trail Backpacking Trip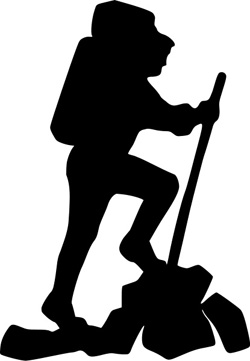 This month, we will backpack in Bigelow Hollow State Park in Connecticut and camp overnight in Camp Pomperaug. The trip is June 15-16.
See the event posting on the troop website for details. To sign up, bring a completed permission slip and registration fee to the troop meeting by June 11.
Summer Camp
Troop 54 travels to Camp Yawgoog in Rhode Island this year for Summer Camp, July 7-14. Final payment ($375 is you paid the commitment fee and $400 if you did not) is due June 11. Be sure you have a record for a doctor's exam in the year prior to our week at camp.
See the event posting on the troop website for details.
Troop Meetings
We will have troop meetings on June 11 and 18 (last regular meeting of the season).
On June 25, we will have a camp prep meeting for summer camp participants.
Patrol Leader's Council Meeting
There will not be a PLC meetng this month.
Pack 54 Cross-over
Pack 54 has a Webelos Scout crossing over to Troop 54 at their next meeting. It would be good to have a few Boys Scouts there to receive him. The Pack is meeting at the Elm Park playground at 6:30 PM on June 13.
ScoutStrong PALA Challenge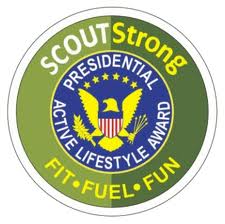 The Presidential Active Lifestyle Award is for youth and adults. We are encouraging all of our members (even parents) to join in. Sign up online. Basically, for at least 5 days a week, 6 out of 8 weeks, youth need to be active 60 minutes a day and adults need to be active 30 minutes a day. After you sign up, look for the Mohegan Council group and join that.
---