Dalbert Lavigne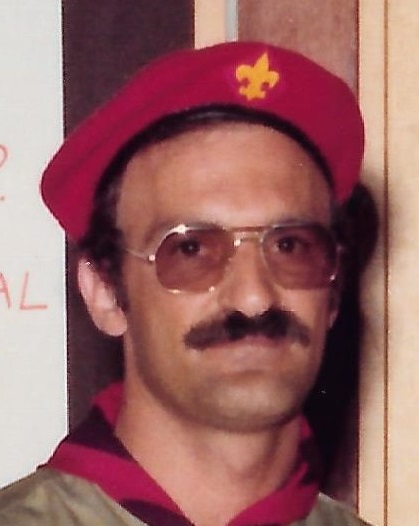 Dalbert Lavigne at Treasure Valley for summer camp (1981).
Dalbert L. Lavigne was Scoutmaster of the Troop from January 1980 to at least March 1982.
Prior to joining Troop 54, Mr. Lavigne served as an Assistant Cubmaster, Webelos Committee Member and Assistannt Scoutmaster in Troop 59 at Lake View Congregational Church.1
At the time he joined Troop 54, Mr. Lavigne worked in the warehouse at New England Grocery Supplies in Northboro.1
Sources:
1 December 1979 issue of The Torch.
| | |
| --- | --- |
| Page updated 3/3/17. | |