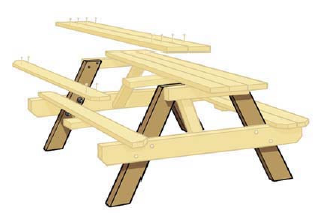 Friday, Novmber 28, 2014
10:00 AM - 4:00 PM
Epworth United Methodist Church
Troop 54 has been building a couple of picnic tables for Hadwen Arboretum, a park in Worcester.
We will try to complete this work the weekend after Thanksgiving. Plan to work on:
Staining the wood
Assembling the tables
Waterproofing the completed tables
Dress for the work, not in your Scout uniform..
If suitable work remains and we have sufficient volunteers, we will continue on Saturday, November 29, 10 AM - 4 PM. This portion will be done outdoors.