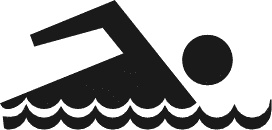 As part of this month's Aquatics program feature, we will meet at the Central Community Branch YMCA:
766 Main St.
Worcester, Ma 01610
Phone: 508-755-6101
Scouts can work on swimming requirements for ranks.
View Larger Map
We will meet in the lobby area at 7:00 PM. We will not be at the church this day.
Guest Rates:
Adults (18+ Years) $15
Youth (under 18 with adult) $5
Bring:
Swim trunks
Towel