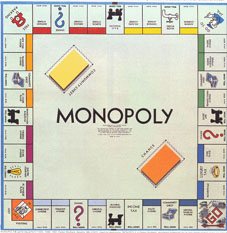 Friday, February 19 -
Saturday, February 20, 2010
Immaculate Conception Church
Our Gaming Overnight event is an overnight in the church quot;Coffee Shop", focused around games of all sorts. Cooking, for those who do not eat dinner before arrival, will be done by patrols in the Coffee Shop kitchen.
Video Games:
E and E-10 ratings allowed.
T ratings allowed only with parental permission.
M ratings not permitted.
Movies:
G and PG ratings allowed.
PG-13 ratings allowed only with parental permission.
R, NC-17 or higher ratings not allowed.
Other Games:
Board games, cards, role playing games, etc. are encouraged.
Movies and video games outside the ratings allowed or deemed otherwise inappropriate at a Scouting event will be held by the adult leaders and returned to the Scout at the end of the event.
Food:
Patrol method cooking using the kitchen is encouraged (no camp stoves). Make your- own pizzas?
Breakfast should be cooked in-house, cleaned up by 9 AM.
Each scout will be assigned something to bring by patrol leader.
Schedule:
6:00 PM Fri Earliest arrival.
9:00 AM Sat Latest departure.
Adults staying overnight must have a current CORI on file with the Mohegan Council. This form is needed by February 7.