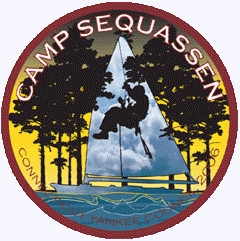 Saturday, March 18 -
Sunday, March 19, 2017
New Hartford and Windsor Locks, CT
Originally, we had planned a backpacking trip in the Pachaug State Forest. A blizzard forecast a few days before the trip makes backpacking a less practical idea. Instead, we will travel to Windsor Locks, CT to visit the New England Air Museum. We will camp at Camp Sequassen in New Hartford, CT, in tents.
Use our Backwoods Camping List to make sure you don't forget anything. Be sure to include plenty of water. See other camping information on our Camping page. A few specifics:
The camp site will likely have several inches of snow, so bring winter gear.
Bring a lunch to eat at the museum. They have a break area but limited vending machine food.
Registration:
Travel There: (details to be confirmed)
Meet at the Epworth United Methodist Church parking lot at 8:00 AM Saturday for departure by 8:30 AM.
Travel to the New England Air Museum is approximately 1 hour 15 minutes.
Estimated return to the church is 12:00 PM Sunday.