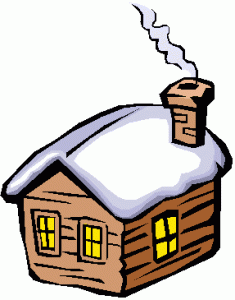 Saturday, March 21 -
Sunday, March 22, 2009
Horace A Moses Scout Reservation
Russell, Massachusetts
Troop 54 is checking out this Scout camp in Western Massachusetts. We will have some outdoor fun, and new Scouts will have a chance to learn some of the basic skills needed for backpacking adventure. Our night in Cabin 1 will spare us from the cold of Winter. Anyone who wants to kick up the ruggedness factor another notch can camp in a tent or lean-to near the cabin.
Plan for Saturday:
Meet at the church, leaving at 10 AM.
Carpool to H. A. Moses.
Prepare and eat lunch.
Work on camp craft, Totin' Chip, Fireman Chit.
Gather wood for cabin stove.
Short hike (time permitting).
Prepare and eat dinner.
Older Scouts: Work on merit badges with leaders' participation (6-9 PM).
Younger Scouts: Work on advancement and Scout skills with leaders (6-9 PM).
Leadership training (9-10 PM).
Games (10-12 PM).
Plan for Sunday:
Prepare and eat breakfast.
Day hike.
Eat lunch.
Return to Worcester. Estimated back at church at 3:00 PM.
Bring your camping gear in a backpack, unless you don't have one yet. Backpacking type stoves should be used. Cooking will be done outside. See our posted information on cooking and on what to pack, both under Camping.
Note to Older Scouts from SPL: Bring forms for merit badges you want to work on and book.
Permission Slip - required for all Scouts attending the event.
Video Games
Rated E, E10+ allowed (T games at parents' discretion)
No rated M, A or RP games allowed
Movies
Rated G, PG allowed (PG-13 at parents' discretion).
No rated R, NC-17 or higher ratings allowed
Late arrivals are not permitted on this trip without advance approval from the Scoutmaster.
All vehicles and drivers need to be included on our tour permit. For any driver or vehicle not previously listed on a tour permit, provide information on these to the Scoutmaster using our Tour Permit Information form. Adults staying overnight must have a current CORI on file with the Mohegan Council.