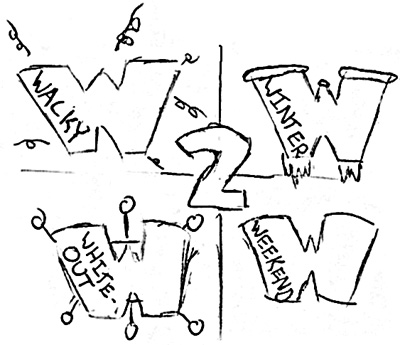 Saturday, February 18 -
Monday, February 20, 2012
Warrensburg and Pottersville, NY
For this trip, we will travel to Upstate New York, camping in two small cabins at Skye Farm Camp in Warrensburg, NY from that Saturday to Monday and making a day trip to Natural Stone Bridge & Caves Park in Pottersville, NY that Sunday for caving. The PLC's original idea was that we would spend the rest of the time at the camp in such winter activities as building snow forts, having snowball fights and sledding and that we would go snow shoeing at the caves park. Conditions, however, likely will not include any snow on the ground. Instead, the troop will plan a weekend of other fun activities.
Each cabin sleeps up to eight people. There likely is space for tent camping as well, however, we anticipate a limit of 15 participants based on space in the vehicles.
Cooking is permitted indoors and outdoors, and there is a fire ring, so put your chef hats on!
See our Camping page for information on gear and packing.
Registration:
Permission Slip - Each participating Scout must submit this to the Scoutmaster before the event.
Event registration fee:
Participants up to 12 years - $22, plus share of food cost
Participants over 12 years (adults and youth) - $27, plus share of food cost
Annual Health and Medical Record - Each participant must have submitted this record within the previous year. This trip requires only Parts A and B (pages 2 and 3), including copy of insurance card (both sides).
CORI - Adults staying overnight must have submitted a CORI to the Mohegan Council within the last year. If you need this, please submit it to the Scoutmaster by February 22.
Youth Protection Training - Adults staying overnight must have completed BSA Youth Protection Training within the prior two years. If you need this, submit your training certificate to the Scoutmaster by February 22.
Vehicle Information - If your vehicle information has not been included on a previous tour permit, please provide this to the Scoutmaster by February 22.
Travel and Times:
Meet at the Epworth United Methodist Church parking lot at 7:30 AM on Saturday for departure at 8:00 AM.
Travel to Skye Farm Camp is approximately 3-1/2 hours. For the last leg of the directions, see the Skye Farm website.
Estimated return to the church is 3:00 PM Monday (we will call on the way).