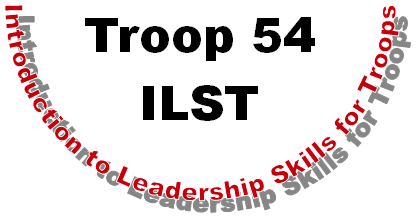 ILST Camping Trip
Saturday, December 3 -
Sunday, December 4, 2011
Hale Reservation
Westwood, MA
Troop 54 travelled to Hale Reservation in to conduct Introduction to Leadership Skills for Troops (ILST) for its youth leaders. We did this in three sessions, the first starting after we set up camp Saturday morning. We were camping in tents, but we had the use of a small cabin for the training. A few electric space heaters were able to keep it comfortable in the cabin.
For the adult lunch, ASM MacNeal's salsa soup was smoking hot (as in spicy). The Scouts made a pasta soup. Saturday afternoon, we drove into Boston to visit the USS Constitution, the world's oldest commissioned warship afloat. The record of this ship was impressive (hence the nickname "Old Ironsides"). The ability of its crew to survive the crowded and horrendous conditions was pretty amazing as well. While at the Charlestown Navy Yard, we also visited the USS Cassin Young, a World War II destroyer.
Saturday's dinner for the Scouts featured chicken cooked in a Dutch oven. The Scouts had expanded their horizons in planning these meals. ASM Keevan made a pineapple upside down cake, also in a Dutch oven, for dessert. After dinner, we were back for the second training session, followed by a campfire.
On Sunday, the Scouts were self-motivated to get up early and get their gear packed. There was some hearty camp cooking for breakfast. ASM MacNeal's fritatas would not have looked out of place on a cooking show. The Scouts consumed mass quantities of their French toast and bacon. The final training session, followed by lunch completed the trip.
Photos by: Joshua Froimson