Move to ICC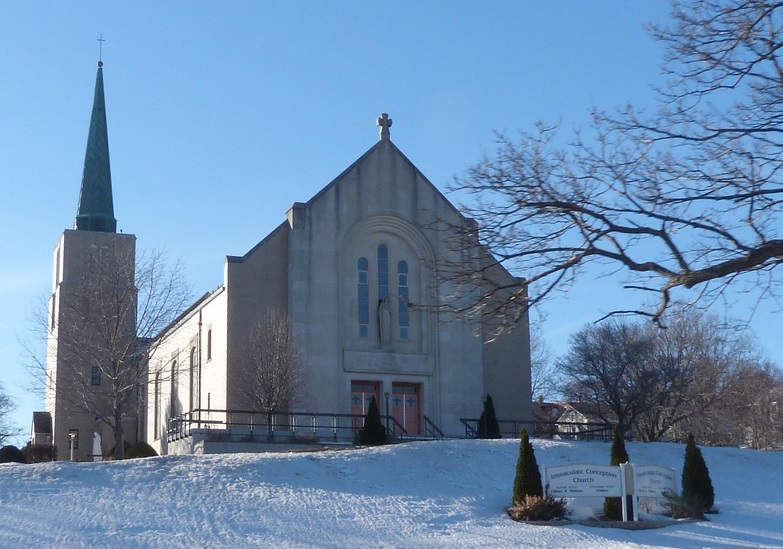 Immaculate Conception Church
On February 5, 2002, Troop 54 left its temporary home at Temple Emanuel at 280 May Street to Immaculate Conception Church (ICC) at 353 Grove Street, both in Worcester. Monsignor Thomas J. Needham was the pastor at ICC at the time.
While Troop 54 was at ICC, it held troop meetings in the "Coffee Shop", a gathering space below the main sanctuary. It held larger events, such as yard sales and Eagle courts of honor at the hall in the Father Edward T. Connors Center, a building behind the church.
Monsignor Needham died October 23, 2002.
| | |
| --- | --- |
| Page updated 1/23/17. | |