Move to Temple Emanuel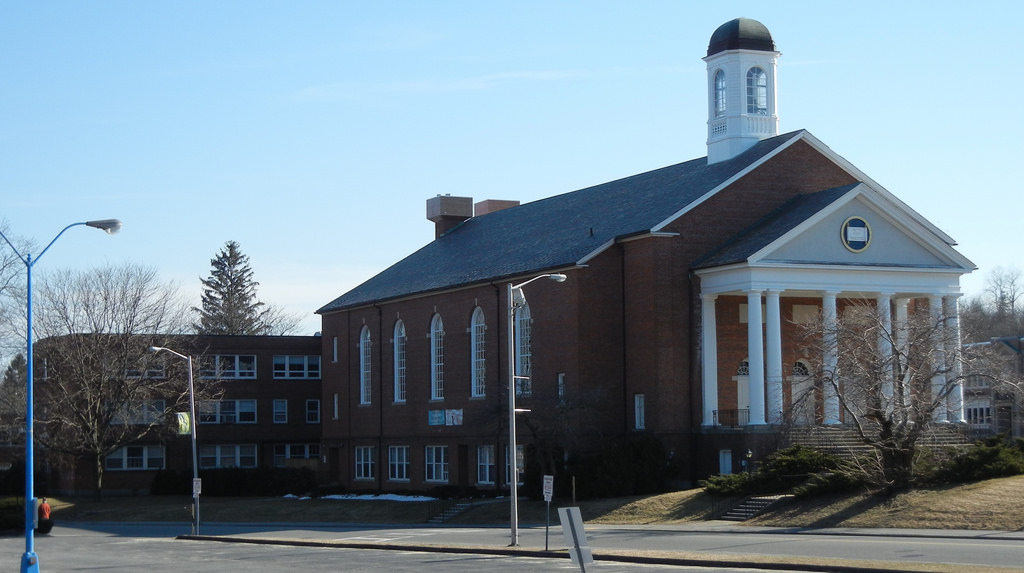 Temple Emanuel
On January 1, 2002, Troop 54 moved from the Unitarian Universalist Church of Worcester at 90 Holden Street to Temple Emanuel at 280 May Street, both in Worcester. Temple Emanuel already sponsored Troop 36 at the time; James Schnare, their Scoutmaster, had invited Troop 54 there. During its brief period at Temple Emanuel, Troop 54 held meetings together with Troop 36.
Longtime Home is Lost
The Unitarian Universalist Association (UUA) protested the membership policies of the BSA that prohibited avowed homeosexual youth and adult members and avowed atheist members. This dispute resulted in the BSA declaring an end to its alliance with the Unitarian Universalist Church (UUC)in 1993. The UUA does not directly control individual congregations of the Unitarian Universalist Church (UUC), so for some time, Troop 54 remained at the UUC of Worcester, the chartered organization of Troop 54 for its first 86 years. In 2001, under Reverend Aaron Payson, the UUC of Worcester dropped its sponsorship of the Troop in objection to those same policies. For details on the rift between the UUA and BSA, see the July 24, 1998 article about this in the Chicago Tribue. A paper by the UU Humanist Association chronicles the displute between the UUA and BSA, culimanting in a 1993 letter from the BSA (page 62 of that file).
A March 2016 article in the UUCW Nugget describes recent consideration of renewing the troop charter at UUCW.
Building Sold
In 2013, the Temple Emanuel campus at 280 May Street was sold to nearby Worcester State University. The history of Temple Emanuel is chronicled in a Wikipedia article.
Page updated 3/25/17
J. Froimson