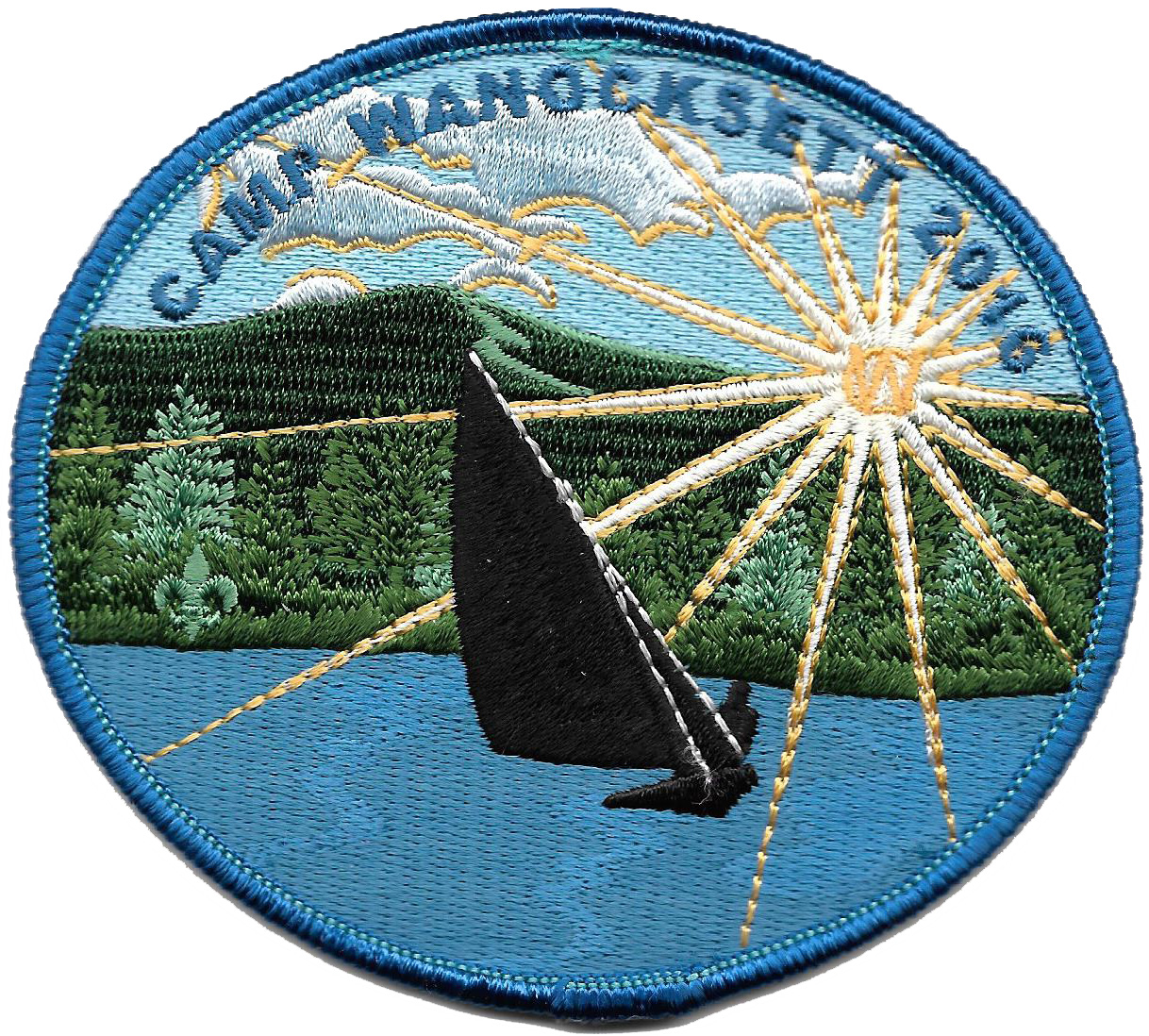 Troop 54 went to summer camp at Camp Wanocksett this year, our first time there for summer camp. This is one of Nashua Valley Council's camps, located in Dublin, New Hampshire.
The camp had a few one hour time slots for merit badges. "Troop time" was spent at the site, the Scouts got to select a common activity for "patrol time" each day, and everyone could select from a diverse schedule of activities during "Open Programs" hours. The activities our Scouts chose included tomahawk throwing, slingshot, archery, rifle shooting, kayaking, canoeing, geocaching, swimming, mountainboarding and cooking.
Our first year campers participated in the Brownsea program. One day, they had an "Iron Chef" competition against the Scoutcraft participants.
One thing that sets this camp apart from other camps is the adjacent girls camp, Camp Wa Klo. During the week, the two camps had three shared activities: a dance, an archery competition and a swim meet. Campers out boating also encountered each other on Thorndike Pond.
During our week at camp (Week 2), there were 230 Scouts from 7 councils in 4 states, along with 80 staff and lots of leaders. The dining hall cranked out about 400 meals for each breakfast, lunch and dinner (it was a tight fit).
We had asked to share a site and got half of the Arrowhead site to share with Troop 18 of Ashburnham, Massachusetts. The Scouts got along so well that they decided to plan a joint camping trip in February. Altogether, we had 11 Scouts in the site. Arrowhead was quite close to the archery and rifle ranges, which suited our Scouts.
It rained a bit the first day and, a thunderstorm interrupted the closing campfire on Friday. Otherwise, we had pretty nice summer weather during the week.
While there, our leaders helped in a few places, including paddling escort kayaks for the mile swim, driving campers into town on one of the field trips and helping with merit badges.
Each morning and evening, the camp staff marched onto the main field for colors, an impressive sight and sound. Our Scouts completed a total of nine merit badges at camp.
We had four Boy Scouts and three leaders participating on this trip. This was the troop's ninety-first consecutive month with at least one overnight camping trip.